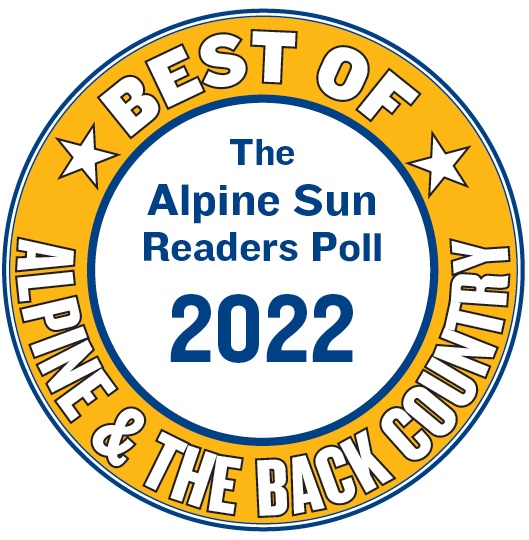 Best of Alpine & The Back Country 2022
We want your opinion, from your favorite restaurant to real estate agency, non-profit to salon, you name it!

Complete the form below for online submission and an entry into the weekly drawing!*  Your votes will be counted and the results will be printed in a special section in The Alpine Sun on February 3rd.

*Each week at least one winner will be chosen; entries will carryover to the following week; Only 1 winner per entry.
Disclaimer:
Must include complete name, address, phone and at least 20 votes completed in order to enter.
You may enter the contest only once. Duplicate entries will not be counted. To be eligible, ballots must be received by noon on December 30th.
All nominees must be located within the ZIP codes of Alpine and the Back Country: Alpine (91901, 91903), Descanso (91916), Guatay (91931), Pine Valley (91962), Mount Laguna (91948), Boulevard (91905), Potrero (91963), Campo (91906).
Contact information will be used for internal contest verification purposes only.