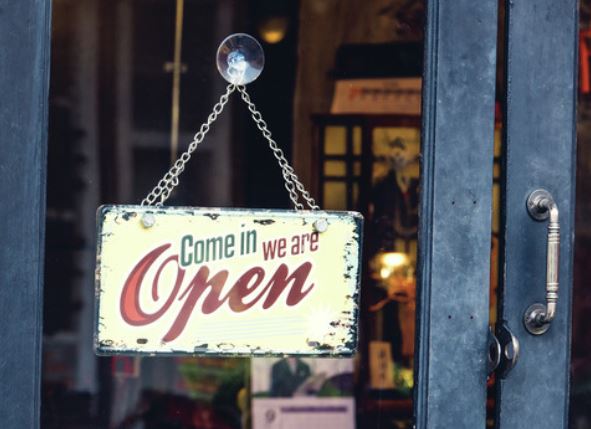 Marsi Haney has been in her storefront operation for 15 years but it wasn't until the COVID-19 pandemic struck that she established new ways to provide customers with the pre-prepped meals she sells through monthly plans.
An Alpine resident suggested she contact new retail cooperative Junktion 101 and ask about using it as a pickup location rather than driving out individual orders to Alpine from her La Mesa venue.
Junktion 101 owner Alexis Frost Cazimero said her store on Alpine Boulevard is a collaboration of about 30 small businesses.
"I encourage anyone from the Alpine community—when you're doing custom signs, dog sitting, you are a small business trying to navigate through these crazy times. Here, we encourage everyone to work together," Cazimero said.
Haney decided to try using the store as a delivery point where residents, especially those who live in the rural Back Country, could pick up an order without having to "drive down the mountain" in a one-stop shopping experience comprised of multiple vendors.
"Working together as a team, you'll do more. I feel it brings the community together and makes for a better community," Cazimero said. Haney put together orders to be picked up at the local store, then added a $25 gift card for Junktion 101 as incentive for customers to support other locals.
The Dream Dinners owner and general manager said her business model was built on the convenience of busy people prepping up meals in advance at her brick-and-mortar location so they needn't trouble themselves at home, but Haney restructured her business so staff portions out ingredients at the store, then delivers them for at-home meal construction, a sign of the stayat- home times.
"Customers can now construct everything at home, which is really the fun part of the job," Haney said.
Although she says the pandemic wasn't all bad in that it forced families to evaluate whether all their hobbies and activities were truly bringing them pleasure, perhaps "slow down some of the driving and shuffling that was happening with kids," it also honed down her customer base.
Haney closed the door to foot traffic but made it through the pandemic with her delivery service and even found a few benefits in the newfound approach, like less food waste and a faster turnaround time on assembling monthly orders.
Although she only connected with two customers at Junktion 101, Haney said she's seeking out other avenues to reach the community in a similar fashion, including taking orders ahead of an upcoming Day of Play event for children with special needs and their families at Park de la Cruz Recreation Center.
She also plans to repeat her delivery process so people can order from the Dream Dinners website, then pick up prepared ingredients at a Sept. 1 Junktion 101 open house event.
"I have lots of ideas," Haney said.