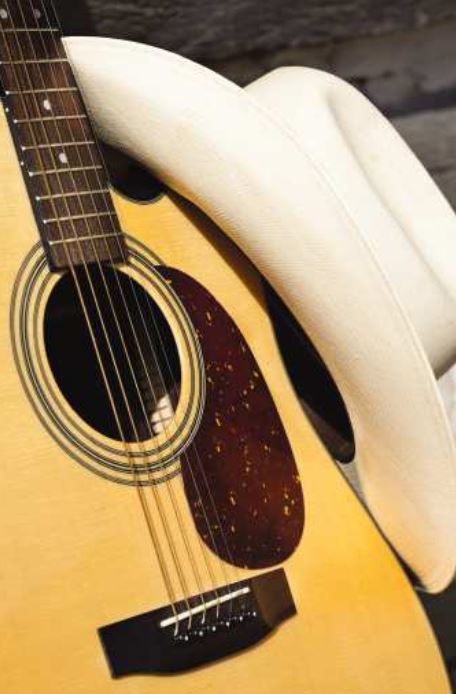 Many things have changed since local singer/songwriter Dannie Marie left her home in Alpine in 2017, but not her mes­sages of inclusion. Her dream was to move to Nashville, and that dream has come true. She is now rebranding her music, and her name. Her dream of releasing a Nashville recorded music release online is now here. Daniella's new single "Country Club" is set to be released at the stroke of midnight on New Year's Eve.
"Country Club" is a mashup of Daniella's favorite genres. Coun­try music with a new sound.
"This single has a new sound that I am doing that is a mix of pop country with electronic dance music," said Daniella. "This track is very pop, very EDM with banjo in there to give it that pop country feeling. For this song, I did very country lyrics over the pop and EDM track."
"Country Club" was co-writ­ten by country singer Chris Lane's former lead guitarist Sid Menon. Daniella said when she wrote the song, it was much different. An underdog anthem about people that feel left out, she said it was much slower, but at the end of the day, the mes­sage is still the same.
"It's about people that are bul­lied, left out, excluded, but at the end of the day they are con­fident in their selves and believe in themselves," she said. "My producer and I came up with the phrase 'Country Club,' which is like an uppity rich club that only certain people can get in to. We changed the meaning to no matter where you are from, no matter who you are, you are invited to our country club."
Daniella said getting to Nashville has been an incredible journey. She left Alpine shortly after the release of her single "Anything I Wanna Be" in 2017. She went to Northern California later that year to meet her fiancé, now husband. He had bought an old RV.
"Our plan was to renovate it and then take it on a road trip to Nashville and move there," she said. "We spent about a year renovating the RV, then took a three month long road trip. It was a fun way to relocate to Nashville."
Now that she has been in Nashville for well more than a year, she said Music City has done more for her life and career than the four years she worked in Los Angeles.
"The song writing community and the artists here has been so welcoming and nice, and I feel like doors have been opening," said Daniella. "Besides the cold weather it has been the perfect place for what I am doing."
Daniella said she misses everything about Alpine. She said of course, you really do not appreciate your hometown until you leave it, but there is a stark contrast of the quaint town and the big cities.
"At the four way stop that leads to my home in Alpine, and I remember coming home from LA and taking a left to my home and I would just park, roll down my windows and look at the stars. You can not find a street like that in LA," she said.