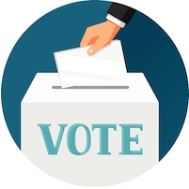 On Tuesday, four of the five San Diego County Board of Supervisors voted unanimously to move forward with a special election utilizing a vote center model to replace District 4 Supervisor Nathan Fletcher.
This follows the Board's resolution of no confidence for Fletcher at its April 11 meeting. Fletcher announced his resignation on March 26 stating he was entering an out-of- state treatment facility for post-traumatic stress, childhood trauma, and alcohol abuse. He also suspended his planned run for state Senate. Fletcher announced his resignation would be effective May 15, after he admitted to "personal mistakes" with a Metropolitan Transit employee, who was then fired and filed a lawsuit against Fletcher alleging sexual assault and harassment. To date, Fletcher denies the charges.
The Board was given three options in filling the vacant seat after May 15. Option 1 was appointing someone to the board, option 2 was a special election, and option 3 was an interim appointment until special election.
In choosing a special election, this action directed the chief administrative officer to return to the Board on May 23 with a resolution calling for a special election to be held on Tuesday, August 15. If no candidate receives a majority vote at that election, then a special general election will be held on Tuesday, Nov. 7, utilizing the existing Vote Center Model of conducting elections. The timeline for the special election is the resolution on May 23, a nomination deadline of June 6, special primary election on Aug. 15, and a special general election, if necessary, on Nov. 7. The costs of a special election is estimated between $3 million and $5.2 million.
Before discussion, the Board listened to more than 80 public comments with most speakers asking the board to hold a special election, although there was a strong support of the appointment process as people who spoke said that they cannot wait that long without any representation for District 4, especially with budget approval coming in June this year.
County CAO Helen Robbins- Meyer said that Fletcher's chief of staff and staff continue to work, and that District 4 residents can still reach out to his office, as all reports are sent to her. She said residents could reach out to her office directly, and the other board members said that they serve the entire county, so residents can reach out to any of their offices if needed.
Supervisor Chair Nora Vargas said that the policies that were advocated by Fletcher for his constituents would continue to move forward.
"The other idea is during the budget process I will make the recommendation, and hopefully my colleagues will support it. Is to move the unspent money, about $500,000, from the money that Supervisor Fletcher had, to move it to the 2023/24 fiscal year so that those funds continue to be part of District 4," she said. "I want to ensure that residents in District 4 continue to be invited to be part of the budget process. We have budget hearings so all of them are welcome to come and engage in the process."