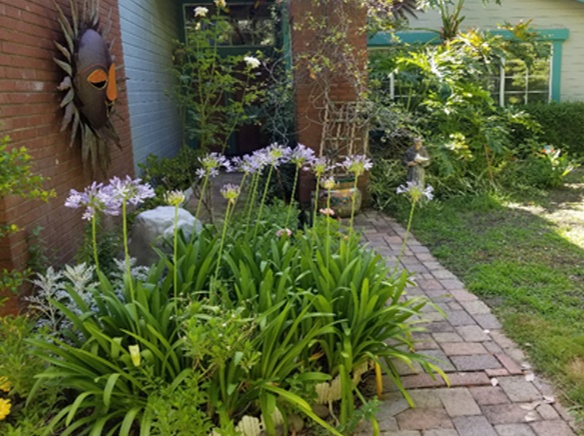 Alpine was designated as the nation's First Certified Community Wildlife Habitat by the National Wildlife Fed on May 1, 1998 with just over 100 certified gardens. Now there are 284 certified gardens.
To keep the designation Alpine receives points every year for each garden that is certified during that year. If the community does not meet requirements the designation is lost.
Gardens must only be certified once and there are no in-person evaluations.
To certify a garden four elements are needed: food, water, a place to raise young and shelter. For water requirements a bird bath or some other type of water feature can be utilized.
The one plant encouraged to be in the garden is milkweed. There are many varieties. The best for this area are Asclepias incarnate, A.syriaca and A.fasicularus. This is the only plant the Monarch butterfly lays her eggs on. The Monarchs have plummeted by 90% in 2021.
Also recommended are some pollinator plants to keep the Monarchs in the garden, like lavender, goldenrod, coneflower, aster, poppies, bee balm.
Those interested can go to www.NWF.org, fill out the application, send in $20 and you will receive a certificate. After you register your garden email Carlette Anderson at wildlifehabitats@aol.com so the garden can be recorded on the master list.
Send your name, address, email, telephone number and date of your certification.