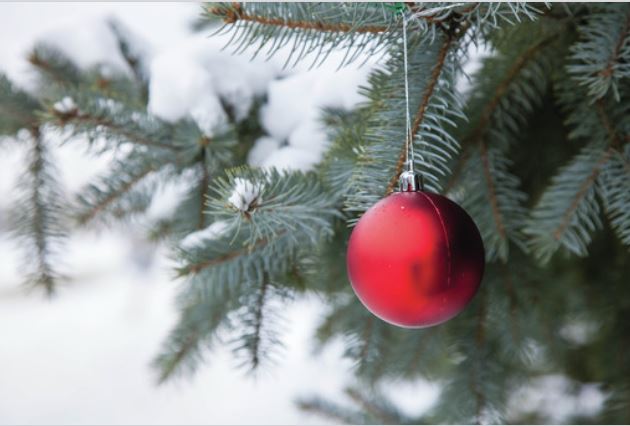 Camp Christmas is kicking off its second year in Pine Valley and will be open through Dec. 23.
Pine Valley Conference Center owner Randy Rebold said the holiday destination event first took shape when he took a close look at their camp with 36 acres of pine trees and wondered what else they could do besides host service groups, church retreats and school trips each year.
"You know, there are a lot of places in town with cul-de-sacs where people go all out on the lights and those are fun to go to but we tried to create a one-stop location where you get out of the car and enjoy the evening as a family," Rebold said.
Thinking back to a Living Christmas Tree show he produced at Skyline church years ago, he thought 'let's do something Christmasy" at the camp.
"I went out and found some men who knew me and believed in me, and who were willing to underwrite the concept. We got just under 7,000 people for our first year, and this year we anticipate 12,000 people will come out," Rebold said.
The same designer who created the light shows at Sea World created one for Camp Christmas, Rebold said and each night will feature three water shows with computerized lighting programmed to musical holiday favorites as well as a larger show to close out the evening.
Camp Christmas staff also created a Pine Climb station with bouldering handholds affixed to huge trees rather than a climbing wall, and laid down railroad tracks for 'speeders', individual cars kids can propel by hand pedals. They will also have two hayride wagons and a circus tent with bounce houses available for kids at Candy Cane Corner.
Sappy the talking Christmas tree will be on hand to talk to children as the official host of Camp Christmas and parents can snap photos at multiple photo-op spots throughout the campground.
"We also have eight different bonfires to roast marshmallows with S'more kits on sale. Last year, we found that to be a real hit, people wanted to warm up a bit. We're at 4,000 feet so it does get cool, bring gloves and hats," Rebold advised.
Guests can test their archery skills at the Bow and Arrow Arcade— bullseyes are worth Christmas Cash which can be used at the Summit Grill snack bar, Altitude coffee shop or the on-site barbecue joint. Or, take a spin through the Sugar Shack for cotton candy, hot popcorn, or candy.
"We have free entry for Pine Valley residents on ten different nights if they bring a canned good for each person entering. They have to show ID verifying they live here and collecting that food means we can distribute it back to local churches for their food pantry. I can't solve the entire nation's problems but I can boost families in our area," Rebold said.
Additional family-friendly events will be located throughout the camp from laser tag to face painting for children, as well as a Christmas gift shop.
"We hope it will be a fun, safe environment for people to bring their families and be something to look forward to each year," Rebold said.
Camp Christmas is located at 8668 Pine Creek Road in Pine Valley.
Visit www.PineValleyCamp- Christmas.com for more information on free nights for residents, or about other offerings at the destination event.