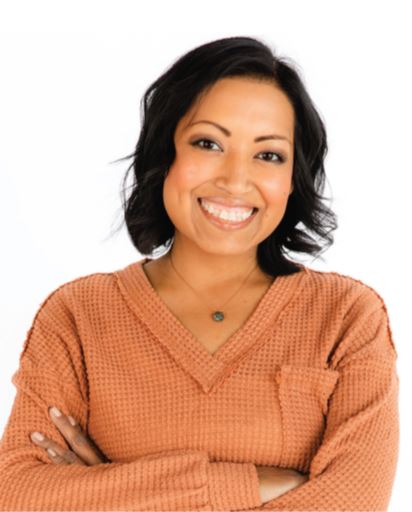 Three candidates have thrown their hat in the ring to serve as Alpine's next Honorary Mayor in the first election hosted by the Alpine-Mountain Empire Chamber of Commerce since 2019.
The fundraiser event functions much like it did before the pandemic: individuals choose a charity or cause to represent in the competition, then raise funds at a dollar per vote, with all the charities benefiting regardless of who actually receives the most votes and takes the title of Honorary Mayor.
Running this year are Claudia Sanchez for Team Parker for Life, Luis Gomez for Alpine Education Foundation and Katie Signore the dog for Kiwanis of Alpine with Postal Annex owner Rose Signore serving as translator and campaign manager for the canine candidate, a position that is allowed under the rules for Honorary Mayor.
Sanchez, who also volunteers with Kiwanis of Alpine and other Alpine-area organizations, said she chose to run with Team Parker for Life as her chosen cause because their mission statement resonated with her from the moment she started supporting them years ago.
"Basically, their mission is to find and fund a better and less toxic treatment for kids fighting cancer while also boosting morale for kids in the hospital and financially assisting families across the US with cancer," Sanchez said.
Although she is striving to raise funds for the organization, she said, her larger goal is to plant seeds of awareness about what the organization does and provides, even if someone has never heard of neuroblastoma and does not realize the death toll of cancer on children day in and day out.
"If I can even direct someone to the Team Parker for Life website and they read up on it, the awareness factor is an accomplishment for me," Sanchez said.
It could be anybody's child, she said, suddenly diagnosed with cancer. Several times, she has watched local families struggle with the journey and being involved with Team Parker for Life brings hope.
"A lot of these families take time off from jobs, they take kids to and from the hospitals— if they can get food deliveries at home or even a day at the park or beach without monetary concern, it changes their situation. I want to create a way to ease their stress, even if it is momentary," Sanchez said.
Regardless of how much money is raised, Sanchez said, she envisions it easing a little bit of the financial and emotional stress families feel when a child is going through cancer treatment. Not unlike Gomez and Signore, raising awareness of an organization has value, Sanchez said, as it might ultimately lead to widespread community involvement.
Signore, speaking for her dog, also said she is using the Honorary Mayor race as a means to talk about service organization Kiwanis of Alpine but is simultaneously pushing to bring in as many votes and dollars as she can.
"I just want to raise as much as possible. I already put out a public video with Katie talking about the cause and I have a jug in the store for people to donate or drop off cash or check," Signore said.
"We do a lot of things for children, year-round. Our biggest fundraiser is Vintage Alpine, which we've held for over 30 years. We also have the Soapbox Derby for kids to participate and help kids organizations in the community like the Boy and Girl Scouts. We help kids through other groups like the Kylie Rowand foundation and help families directly in the community if they come and ask," Signore said.
So many people like greeting Katie the dog when they stop by the store, she said, that they decided to take a run for Honorary Mayor.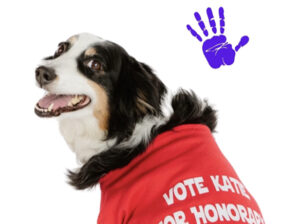 "You can come in and donate in person so I can shake your hand and kiss your baby if you have one," Katie said, but the politician pooch also plans to campaign outside Albertson's for donations.
Third on the ballot is Luis Gomez, raising funding for Alpine Education Foundation, whose mission is to "provide financial resources beyond the scope of the school district's regular budget to sustain, improve, and stimulate new educational opportunities for students, teachers and other staff members of the greater Alpine area in order to prepare today's youth for the future."
A relative newcomer to the foundation, Gomez said he learned about the organization after his wife attended an Alpine Community Planning Group meeting.
One year later, the local DJ who goes by "Luis the Beast" has created a Learn to DJ program and is teaching music classes to children at Shadow Hills and Boulder Oaks elementary schools, as well as a toddler program for music through the event space he and his wife established in Alpine, L1920.
"I'm here to represent. My generation, millennials make up over 50% of the population and with the older generation retiring, this is our chance to make a difference in our community," Gomez said.
More information about the candidates, their causes and the Honorary Mayor race can be found at facebook.com/VisitAlpine or by stopping by their office at 1620 Alpine Blvd.