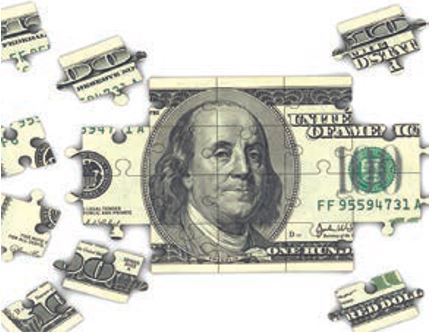 The San Diego County Board of Supervisors allocated more than $650 million of American Rescue Plan Act funds, known as ARPA funding on June 8 with the majority of the dollars slated for ongoing COVID-19 response costs, homeless services and small business support.
Chair Nathan Fletcher said the board's decisions will help support the county's response to the pandemic, along with making significant investments in helping the small business community, families and youth, services for seniors and the unsheltered along with investments for infrastructure programs like broadband and clean water infrastructure.
District 2 Supervisor Joel Anderson, who had previously pushed for more dollars dedicated to small businesses, said his number one priority is to create jobs and economic prosperity in East County.
The budget, Anderson said, is "a huge win for the hundreds of San Diego County businesses that faced, and continue to experience, hardships from the COVID-19 pandemic," especially mom-and-pop business owners and landlords alike.
"The hospitality and restaurant sector has been devastated," Anderson said, with many businesses unable to pay their rent or cover expenses.
On the other hand, he said, COVID-19 relief funding has created many buckets of funding for East County priorities, including homeless "community- based pilot projects that can be modified as circumstances require," including public safety spending for rural firefighters who contracted COVID-19, infrastructure, and public works projects.
The Supervisor also said he would like to see funding directed toward seniors, youth, mental health outreach and food scarcity.
Although Anderson has not yet released his plan for combating homelessness in the area, a staff representative said specific details will likely be released once the general funding is in place as the number of unsheltered residents in the area has nearly doubled over the past year.
The county plan also suggests dollars should be spent on items such as broadband internet, fire districts, electric vehicle infrastructure and environmental benefits.
To that end, East County residents will begin to see proposals for broadband internet access, dollars to push back against placing registered sex offenders and sexually violent predators in the area,
Anderson said, as well as increased funding for the Sheriff and District Attorney to combat illegal pot shops.
"Most importantly, we are focusing resources to ensure that East County citizens, especially those in rural areas, are able to participate and express their ideas and concerns on local issues," Anderson said.