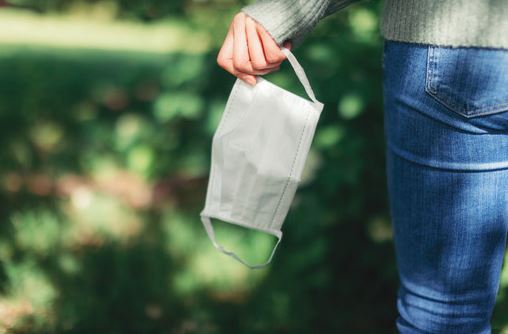 The county of San Diego held their final scheduled COVID briefing on Tuesday. As county Board of Supervisors Chair Na­than Fletcher said, this final briefing was held with "not just a sense of relief but a sense of exuberance" as almost all restric­tions were lifted and a sense of closure was granted, a huge leap from announcing soaring case numbers or emergency restrictions less than one year ago.
"We saw from the earliest days— the cruise ship, the testing, the first vaccine superstation… we could go on and on but we showed our resilience," Fletcher said, before announcing with a wry smile that there were a few slides to present because "it wouldn't be a COVID briefing if we didn't have some slides".
At this point, Fletcher said, County cases are "pretty flat" and state monitoring metrics continue to be almost flat as well and generally, almost all restrictions have been lifted.
Vaccinated individuals are no longer required to wear a mask in most cases. Unvaccinated individuals need to wear a face covering in indoor public settings including retail stores, restau­rants, theaters, family entertainment centers and government offices.
All individuals, whether or not they have been vaccinated, are required to wear a mask on public transit, in K-12 schools and childcare facilities, in healthcare and long term care facilities, and in shelters and cooling centers.
County Public Health Officer Wilma Wooten said she is feeling optimistic with so many people in San Diego vaccinated at this point but wants the public to be ready for the next wave of vac­cinations.
"Currently, the eligible popu­lation for vaccinations is ages 12 and up but in coming months we need to focus on vaccinating people who are six months to 11 years of age," Wooten said.
Population-case manage­ment research from Johns Hop­kins University indicates a city roughly the size of San Diego can manage about 17 cases per day, Wooten said, and more than seven outbreaks in a seven-day period indicates cause for con­cern.
There will still be masking and other efforts to stave off the pandemic, she said.
Just as it took time for peo­ple to accept wearing a mask, "it will take some time to ease or glide into that comfort level of not wearing a mask," Wooten said and businesses can still re­quire masking.
Fletcher thanked healthcare workers, essential workers "like grocery store workers who showed up and kept the econ­omy going", county employees, everyone working in non-profits and members of the press corps, then smiled and said he has no additional briefings planned.
"We encourage everyone to safely resume life," Fletcher said.