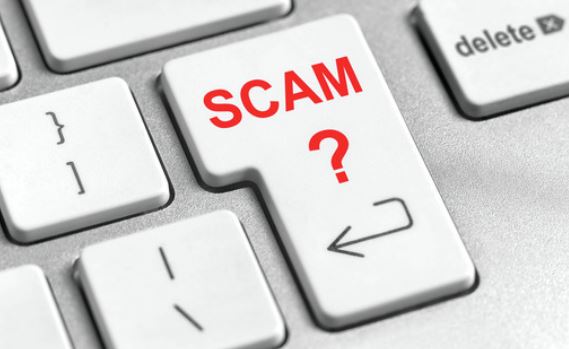 Alpine resident Art Venegas wants people to learn from his experience identifying a scammer as such. On Sept. 27, Venegas received a voicemail from someone who identified herself only as a salesperson named Amy. She informed him he was eligible to receive a free generator from San Diego Gas and Electric as a resident in a firerisk zone.
However, Venegas encountered two problems when he called SDG&E to ask if the offer was legitimate: a representative in the fraud department informed him the offer is a scam and SDG&E confirmed they are aware of growing "scam calls".
"Immediately, a representative said it was a scam and they do not give free solar or generators, only vouchers. They also don't do outbound calls," Venegas said.
To confirm the answer, Venegas said he called back a second time and spoke with a different fraud department representative who gave the same answers.
SDG&E Communications Manager Denice Menard confirmed the company receives "hundreds of scam-related calls per month, including calls about solar companies misrepresenting themselves as being affiliated with SDG&E," and have taken proactive steps to address the proliferation of misleading marketing tactics with the California Public Utilities Commission.
Part of the problem, Venegas believes, is the offers play off real-life concerns, like wildfire risk. What caught Venegas' ear was the slightly altered story Amy gave in a second conversations
"So, in the original voicemail she introduced herself and stated "we're giving away free solar generators to those in fire risk zones" which was strange because SDGE only gives vouchers. I called her back on Tuesday and asked for more information, but now her spiel was about free solar instead of free generators," Venegas said.
Information from Menard states the company is aware some scammers are able to mask their phone numbers so they appear to be calling from SDG&E, and can send text messages that appear to be from the power company. Scammers also turn up at residents' homes so the company advises residents to ask for a company identification card before letting anyone claiming to work for SDG&E enter their home.
"It surprised me that SDG&E is so aware of the situation but there's no real way to stop the scams," Venegas said.
He also said he is especially concerned for elderly residents who might fall for a scam in an effort to keep their homes as safe as possible.
"Obviously, any of us who have lived out here for quite some time are aware of fire risk, we know the dangers and we're going to do anything we can to limit those risks," Venegas said.
SDG&E has a Generator Assistance Program, Menard said, and customers can save $300 or more on a new fuel generator and $50 on a portable power station but the program utilizes rebates and would not involve a salesperson calling from a thirdparty company to solicit customers.
She also said SDG&E does not have a Solar Rebate Program. Anyone who receives a phone call alleging the caller is with the power company might be a scam.
"Whenever in doubt, please call SDG&E Customer Service at 1-800-411-7343," Menard said.