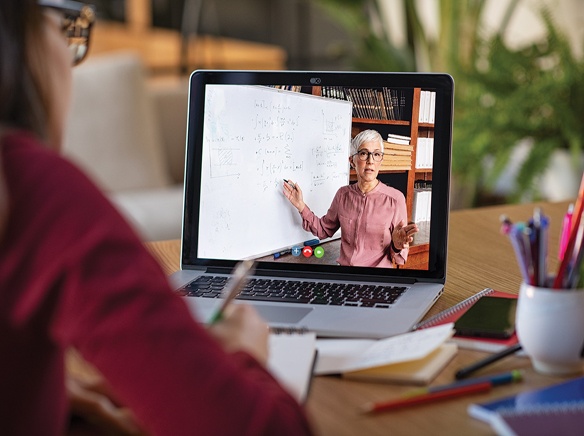 The Grossmont Union High School District sent out an update on the com­ing school year on July 20 to announce their cooperation with California Gov. Gavin Newsom's order to remain in distance learning until health condi­tions are met.
In a letter to parents, GUHSD Super­intendent Theresa Kemper announced that the school year will begin on Aug. 10 at level 1, which means students will be distance learning. Level 2 in­cludes a plan to have students on cam­pus one day a week, with level 5 being the ultimate goal: all students back on campus.
GUHSD is working with San Diego County Public Health and the San Di­ego County Office of Education to cre­ate a reopening plan that aligns with the new guidance.
As of July 15, at least 75 California school districts have planned to open their school year with distance learn­ing, including San Diego Unified and Los Angeles Unified.
The state-level mandates about face coverings, physical distancing and when to reopen schools apply to coun­ties on the state watch list, of which San Diego is one.
For more information and updates about the 2020-2021 school year, see the GUHSD website, www.guhsd.net.
-Mary York