The Grossmont Union High School District recently recognized two teachers for their extraordinary work and influence as high school instructors.
Grossmont High School science teacher Stephanie La- Berge-Luhnow and Mount Miguel High School Social Science teacher Rachel Moritz have been named the district's Teachers of the Year.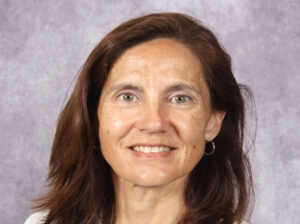 "Stephanie LaBerge-Luhnow and Rachel Mortiz are exemplary educators whose care for our students is evident every day in their classrooms," said GUHSD Superintendent Theresa Kemper in a statement. "They've earned this prestigious honor because they're shining examples of the values that uniquely define our District."
LaBerge-Luhnow has taught science at Gossmont for more than 20 years. In 2021 she received the Grossmont High School Award.
She has been named Teacher of the Year twice.
Mortiz has taught at Mount Miguel High School since 2000. In 2005 she was awarded the school's NJROTC Teacher of the Year Award and in 2006 she received the Golden Apple Award.
"I believe every child has potential. It's an educator's professional responsibility to tap into that potential and encourage its growth," Mortiz said in a statement released by the district. "I have worked very hard over the years to create a space where kids can safely learn new things and ideas about their future, spend time with their friends, and be with adults who care about them. I love being a teacher."