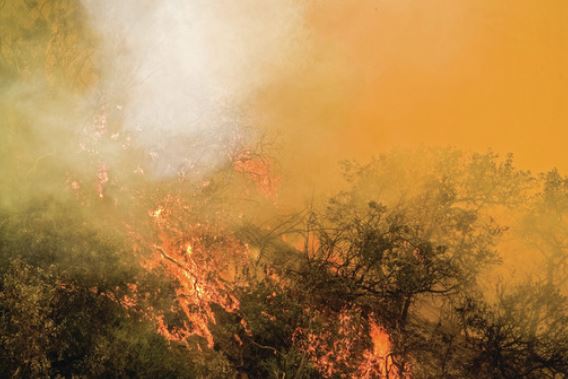 A vegetation fire broke out in the backcountry on June 13 and spread to 577 acres by June 14.
The incident, which CalFire named the Border13 Fire, began east of Marron Valley near Border Road.
Over 80 firefighters worked throughout June 14 to build a containment line.
A CalFire representative said the fire was 35% contained on the morning of June 15 and firefighters would continue to work throughout the day to contain the fire.
The incident is separate from a similar vegetation fire which broke out on June 12 off Barrett Road and Barrett Truck Trail in Dulzura. That incident, named the Barrett Fire, spread to 65 acres and was 90% contained by June 15.