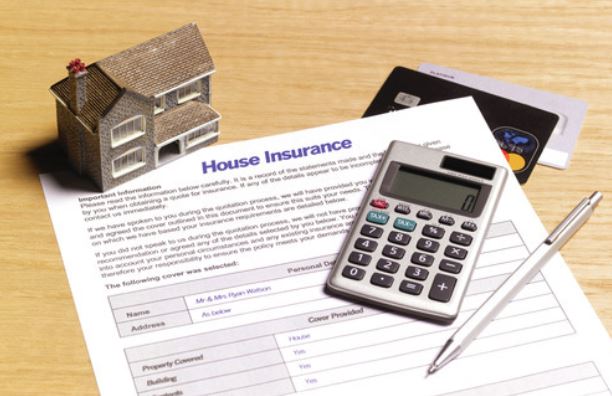 Some Alpine and Japatul residents are speaking out against fire insurance rate increases they say unfairly target rural residents who have taken steps to harden their homes against fire yet have been dropped from longstanding insurance policies and have no choice but to purchase policies from the state of California.
Mike Abbott said the high cost of fire insurance through the California Fair Plan is pricey, and is especially challenging for retirees who are on a fixed income.
"When I retired in 2012, I got a fixed loan so I wouldn't have anything go up. Now, it is hundreds of dollars more each month," Abbott said.
Another homeowner, Trev Holman, said the problem stems from major insurance carriers using fire maps that lump residents together in fire zones, "treated like their individual home is at the same risk as the highest risk homes" so people who take the time to protect their property must pay the same as if they did nothing to harden their home against fire.
A handful of residents who live in rural areas are covering the costs of State Responsibility Areas across millions of acres, Abbott said, an insurmountable cost.
Liz Feeler said it angers her to see how much time and money residents have invested into hardening their homes against fire, only to have fires break out in non-residential areas.
"We have a water tank, we have neighbors with water tanks, we have a fire station about three to five miles from our home, have a good community with everyone watching out for fires and then we get something like the one that started in Pine Valley on a trail last year," Feeler said, and costs increase for residents who do not live anywhere near where the costly fires started.
Alfonso Martinez said he has hardened his home against fire by establishing defensible space including installing non-wood fencing, retrofitting the house with fire resistance vents, double pain windows, and a concrete roof, and shifted his propane gas tank to more than 20 feet away from the house, yet saw his fire insurance policy roughly double from about $3,000 to $6,000 in 2022.
"Last year, our policy cost was $1,675 for the year. This year the same policy without any changes or claims increased to $7,591," Alpine resident Lacey Clauson said.
Her family's only workaround, Clauson said, has been to lower their coverage but that still leaves them spending $5,200 for minimal coverage, substantially more than their old policy.
"When purchasing a home, insurance costs are factored into your debt to income ratio at the time of escrow. If insurance companies can increase their premium to their liking, how is this debt to income ratio to stay accurate? An increase of this amount could easily cause someone to lose their home because it is no longer affordable," Clauson said, or cancel their insurance policy after paying off the loan and risk total loss.
Many rural homeowners are stuck, Abbott said, unable to afford insurance on their property and incapable of selling the home to buyers who cannot afford the insurance required for a home mortgage loan.
Rather than having statebacked fire insurance which is significantly more expensive than his previous plan was, Abbott said he would like the state to consider legislation to change how State Responsibility Areas are drawn up.
Staff members at State Senator Brian Jones' office said they were looking into the situation after he reached out for help, Abbott said but Clauson said the letters she sent to County Supervisor Joel Anderson and then-California State Assemblymember Randy Voepel in July 2022 went unanswered.
Alpine resident David Didier, 76, a retiree on a fixed income takes issue with insurance carriers who collected premiums for many years, he said, and then dropped him and other residents from their coverage plans.
"Pass a law: if they drop that policy, they need to refund the premiums. They collected on those premiums for years and didn't have a single claim so maybe they need to give that money back," Didier said.
Fran Giardina also said individual homes need to be reevaluated regularly for their risk factor.
"They used to say the empty lot on our street was a fire hazard. It has since had a house built on it so that threat should be gone," Giardina said, yet the risk they are supposedly paying for has not changed.
According to the California Department of Insurance, Cal- Fire maps are "focused on long-range wildfire hazard, which includes only certain variables, like wind, vegetation, ember production and movement, climate, topography, and fire history," and "are intended to drive local planning decisions, not insurance decisions" or other financial measures.
California Deputy Insurance Commissioner Michael Soller said the agency does not expect map updates to affect insurance. "It just doesn't make any sense," Abbott said.