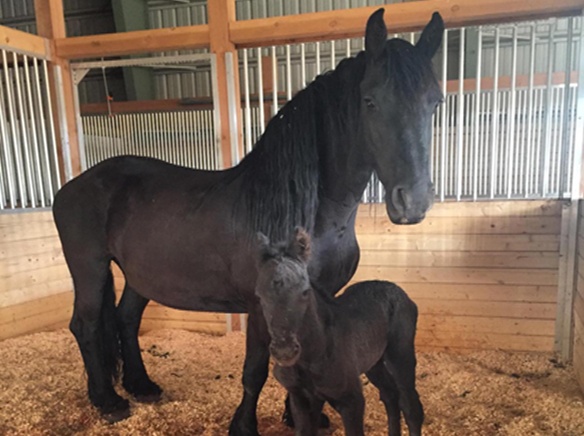 The Children's Nature Retreat Foundation is holding its 9th annual fundraiser gala "An Evening on Safari" on Sept. 18 starting at 4 p.m. This year's fundraiser is a little different than in the past, offering a "retreat" experience with personal tours, dinners and much more. The event is COVID-19 friendly, with temperatures taken, hand sanitation at each table, and a spacious setup in order to keep everyone safe, said Executive Director Agnes Barrelet.
"We had to cancel last year's of course, so we are quite excited to do it this year. For the first time we are doing this as a retreat, so this is a big step for us," said Barrelet. "We have many people signed up for the VIP tour where I will guide them through the retreat, and they will be able to discover the Retreat with me."
Barrelet said the event will also feature a hosted cocktail reception in the barn, three-course outdoor gourmet dinner, live and silent auction, live entertainment with Sharan Katz & The Peace Train, and a safari-themed attire contest.
Barrelet said there are many silent auction items including gift certificates for restaurants, paintings, wine, gift baskets, and many more "amazing" choices. She said there are some great prizes for the costume contest, with some real "surprises." She said for the live auction, some things include a week in Ireland in a private home, six days in Hawaii, a few retreats for staycations, and more.
The Retreat is now home to more than 180 domestic livestock and exotic animals, bringing several in during the pandemic. Barrelet said the Retreat has become a new home to birds, pigs, mini donkeys, alpacas, llamas, mini horses, full sized horses, a bearded dragon, a snake, and another tortoise over the past year, which produced 12 babies last year, and between the past two days there are 13 more.
Barrelet said it costs roughly $50,000 for daily upkeep, feed, and medical expenses for its animals, but that is not enough as the Retreat needs more improvements to create a safe, comfortable and happy place for these animals to live their lives.
"We need fencing for new enclosures and new shelters, to repair old enclosures and shelters," she said. "This week we built a reptile room. We need to build a bird aviary for our parrots that need a home as they need to interact with our guests as they are very social, and that aviary is one of my biggest goals right now."
Barrelet said they cannot sustain the retreat with the fundraisers alone and the daily costs of patrons visiting the retreat.
"It cost much more than our monthly expenses to run this retreat," she said. "The retreat also needs donors. If they do not come to the retreat, we need people to donate. I've been working six years keeping this place going, and we cannot do this by ourselves."
The Children's Nature Retreat is located at 5179 Japatul Spur in Alpine. For more information visit www.childrensnatureretreat.org for information on the gala, becoming a donor, or supporting the Retreat through Amazon Smile.