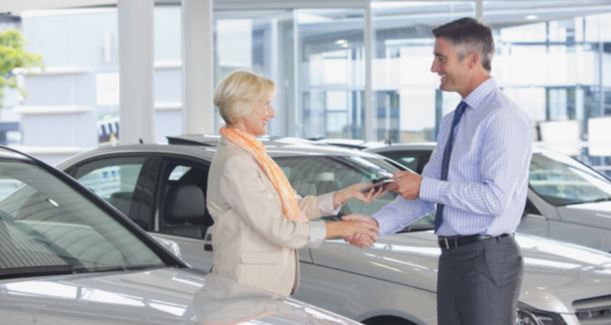 In the U.S., California is the second most expensive state to live in. So, it comes as no surprise that cars there are pretty expensive, too. But just how expensive is it to own a car? Read on as we delve deep into the cost of buying a car in California and how much it costs to drive it around for a year.
THE TRUE COST OF BUYING A CAR IN CALIFORNIA
A lot of thought goes into buying a new car. You have to consider whether you want a new or used car, which model you want, and if you plan on customizing it. All these factors can either drive up or reduce the cost of your purchase. To make things a little easier, we'll focus on the state average.
BUYING THE CAR
Car dealerships in California will generally charge you more for a new car than most U.S. states. That said, these prices don't differ much from the national average, which is about $50,000. What really makes a difference is the city where you're buying the car and, of course, the dealership. Generally, southern cities like Aliso Viejo offer the best deals on cars.
PAYING ASSOCIATED TAXES
Taxes are by far the most painstaking aspect of buying a car in California. The state has among the highest tax rates in the U.S., with a standard 7.25% tax on all car purchases, whether new or used. In certain cases, you may also be charged an additional 2.5% of your purchase for local taxes. When compounded together, these charges stack up to $3,356, and that's if your local district charges the minimum limit, which means the cost could go higher.
REGISTRATION FEES
Driving an unregistered vehicle in California is illegal and may attract a $25 base fine and a penalty assessment, which typically includes a state multiplier of four to nine times the base amount. There are several fees associated with registering a car in California. You'll have to pay for the actual registration, highway fees, and plate fees. According to DMV records, registration costs for a new car can go up to $244, and that doesn't include the $50 emission testing fee. You may also have to pay other fees depending on your district.
THE ANNUAL COST OF OWNING A CAR IN CALIFORNIA
Buying a car is just the first step in a staircase of other costs. Let's start at the most basic costs and work our way up. • Gas Once you drive out of the dealership with all your fees paid, now comes every vehicle owner's worst nightmare: gas prices. Like other parts of the country, gas prices fluctuate dramatically in California. The average gas price in California right now stands at about $4.448. That said, the total amount of money you'll spend on gas each year typically depends on your vehicle's fuel efficiency and how far you drive it. But, just to give you a clear picture, the average California resident spends about 3.7% of their income on gas.
REPAIRS AND MAINTENANCE COSTS
Car maintenance costs in California don't differ much from other parts of the country. You may get charged more at a luxury dealership, but expect to spend around $1,000 on regular maintenance costs each year. These costs could go up if you