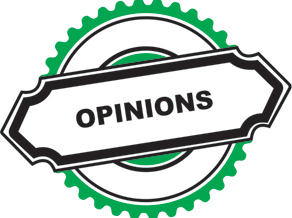 Liberty Charter High is thrilled to be part of the Alpine Community in partnership with the Alpine Union School District. As we are settling into our new home we'd like to share information, updates, and pictures, from time to time, so the community will become better acquainted with the high school program now offered in their community.
At Liberty Charter high School, we value parents as an integral part of the team as we maintain a safe environment where every student is known, develops strong character, grows academically, and graduates with the knowledge and skills they need to succeed in college, career, and life after college. Providing a traditional and comprehensive high school experience to a small student body, Liberty Charter High School offers students the unique experience of a broad range of curricular and extracurricular opportunities within and intimate setting that maximizes accountability. This year Liberty has about 300 students.
This is after a major transition from Lemon Grove to Alpine. LCHS accepted every Alpine student that applied for this school year 22/23. Moving forward, LCHS has the capacity to accept every 8th Grader at Joan McQueen Middle School should they apply.
Liberty Charter has made a home in Alpine, spent hundreds of thousands of dollars to improve a school site in order to be more than suitable for a high school program, and to be more than capable of serving 100's of more students from East County.
We are already seeing the enthusiasm of bringing sporting events such as our recent cancer fundraising event held at the Joan McQueen gymnasium. Thank you for your community support for our students and this great cause.
Priscilla Schreiber, LFCS Board President
Touting AUSD For those not closely following their school district, I want to iterate innovative accomplishments at Alpine Union.
Managing Covid-19: Through deliberate preparations, AUSD was 1 of 4 of the 42 school districts in in the county to remain "open".
Student Well-Being: Established an exec director that covers student emotional health & well-being, plus hired multiple, credentialed student counselors.
Social Equity Action & Student Deficits/Needs: Using a Student Success Dashboard process, daily monitors performance in academics, attendance, behavior, and in social & emotional learning: enabling identification of critical needs and providing intervention.
Improving curriculum and instruction: Created a Director of Curriculum & Instruction; placing emphasis of developing a leading curriculum, and in developing the best tools for teaching effectiveness.
Financial Management & Staffing: Began the school year with the best financial strength in decades, and with the largest teacher wage increases in history, and with the recruitment of additional qualified staff causing reduced class sizes.
Facility Improvements: Refurbishing of the 100% solar electric at each campus, exterior and interior building refinishing, and completed the best multi-purpose regulation playing field in East County.
Enablement of an Alpine High School: Coordination with Grossmont Union and the County Office of Education enabled extending a surplus school site facility to Liberty Charter High School – the best charter high school in the County.
Engineering & Robotics: This distinguished program has drawn the attention of the County Office of Education as a potential proto-type for adopting county-wide. Multiple awards range from 1st Place in Robot Design – First LEGO League Challenge California Southern Regional Championship to 1st Place Middle School Junior Solar Sprint National Conference to the most recent achievement; 1st Place in Fly Your Ride 2022 – Keep on Rollin' – San Diego Air & Space Museum.