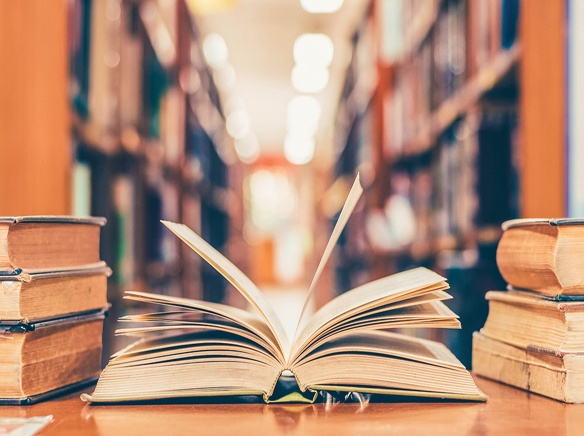 According to YouTube, Facebook and Amazon they are among the top google.com searches for 2021 so far, indicating communication and the pursuit of knowledge are top objectives as the pandemic stretches on.
In San Diego county, residents have at least two options for hubs of communication and knowledge: the San Diego County library system and San Diego Public library, and both have developed programs that connect community with knowledge.
San Diego County Library Director Migell Acosta said the county library system is in a state of transition as they move to an approach that allows neighborhood branches to identify what their community needs.
"We actually created the strategic plan before COVID, branches performed community analysis. There was so much variability in demographics across the region. One branch would say Spanish is spoken in 37% of homes, in another community that wasn't the case. It was really surprising, the level of variability," Acosta said.
Then, "right as they were implementing things and reporting back to my office to make sure we had resources," the initial March 2020 lockdown occurred, Acosta said.
Similarly, San Diego City Public Library Director Misty Jones said the public library was envisioned as "a space for everyone, regardless of their circumstance to learn, then take that and inspire others to learn."
"In our community conversations, we don't talk about 'What do you want from the library', it's 'What do you want from your community?' What are your needs and how can the library help achieve that?" Jones said.
One outlet: a partnership with University of California San Diego Extension where families can learn about STEM certificates together. The conversation, Jones said, is not just for kids but also for their parents to learn how to navigate and facilitate helping their child learn about 21st century careers.
With the public library system, a "Human Library" was created, Jones said, where librarians invited individuals like a transgender community member, a homeless resident, a person of Muslim faith, a refugee, to serve as human books, repositories of personal experiences.
"They are like books but human books, people could 'check out' that person and have a conversation with them. The library is a safe place to have those conversations, a safe place for people to learn about each other. The important part is the face-to-face. It was amazing to me because we had so many people show up. It was great both ways, you have a safe environment where you can ask the questions of someone," Jones said.
The program had a ripple effect because "particularly, with the transgender person, people could ask about their experience and educate themselves. Those people then talked to others and educated their family, their social circle. What was so enlightening to me was that we had people waiting to talk to the human books but they talked to each other while waiting and learned about each other," Jones said.
The library's role, Jones said, can be to provide "a space for people to have a voice and avenues for exposure about all the things happening across the nation," whether it is Black Lives Matter or LGBTQ awareness.
"Those conversations start at a local level and when there's something dividing our nation, we can bring in experts in their field and do an educational program. Everybody has their personal opinion developed by personal experiences. If you can help broaden people's experiences, ideas, thoughts, perceptions, and educate people with facts… Libraries are seen as a trusted source of information, for providing accurate information. We don't take a side but we're going to give you the information and you can form your own opinion," Jones said.
As September unfolds, Acosta said county library officials have transitioned to a strategic plan that includes four guiding principles— to read, to learn, to energize residents toward civic engagement, and to create— and they have committed to conducting events that resonate with local residents, including teens.
"We want to get to a place where we're doing things in partnership with the community, talking to subgroups in the community…we created a racial and justice committee within staff at all levels. If anyone was interested in joining, there were no pre-requirements. That group has been getting together and coming up with ideas on how to introduce greater topics of equity. They're working on their presentation to us but it's everything from how to increase our recruiting efforts, to underrepresented people in the workforce, to guest speakers," Acosta said.
"Libraries are no longer just a warehouse of books but in terms of the content we provide, you cannot ignore the fact that the main thing we provide is reading. Our role there is to make sure we have enough resources and we want to make sure we recognize people read all different ways: multiple languages, topics and subject, and in the library world there's an increasing emphasis of auditing one's own collection to make sure it is representative of underserved communities," Acosta said.