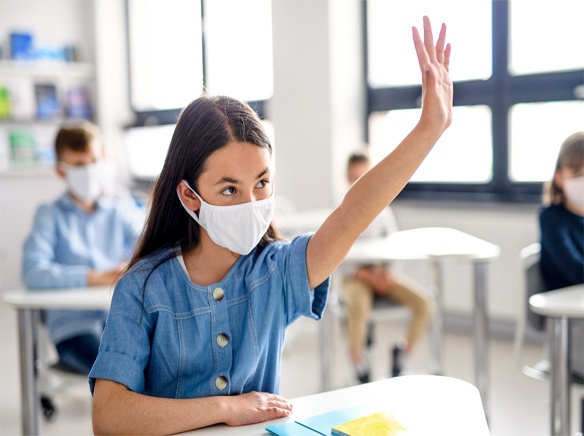 The California Department of Public Health requires schools to mandate masks on campus.
ALPINE UNION SCHOOL DISTRICT FIRST DAY OF SCHOOL: AUG. 18
MASK POLICY: All students are required to mask indoors; adults in K-12 school settings are required to mask when sharing indoor spaces with students. Masks outdoors are optional.
VACCINE POLICY: Teachers and school staff are required to be fully vaccinated. Those who are not must be screened weekly for COVID-19.