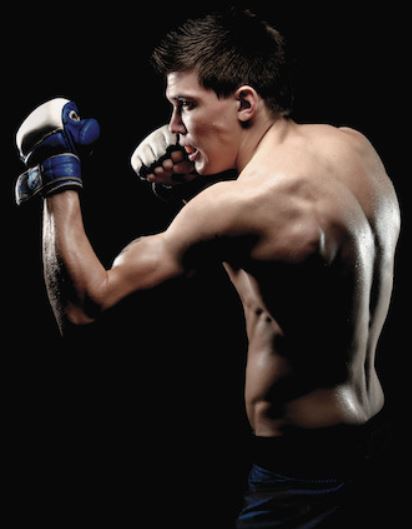 This weekend, on July 23 at 5 p.m., Sycuan Casino & Resort is hosting VERSUS III Versus Fighting Championship Muay Thai Tournament is back for its third year. The event features pro mixed martial arts fighter from Rostov-on-Don, Russia, pro MAA fighter Brandon Sayles, San Diego, Ron Scolesdang, pro MMA fighter, Westminster, California, Justin Greskiewicz, Pennsylvania, and more. The event features the best in Muay Thai fighters in California going after a $10,000 grand prize. The primary promoter of the event is Santee resident and owner of Switch Fitness in El Cajon Andy Murad. Competing since 2003, Murad, aka "The Tooth Fairy" is an American MMA competitor in the middleweight division.
Murad said Switch Fitness opened November 2021 during the pandemic.
"We had a tough time, but we were fairly lucky because the city of El Cajon, the mayor was more laid back about staying open during COVID, and have flourished since," he said. "We have moved to a new location on Rea Avenue. We needed more space. We originally opened on Main Street. We were growing so fast and there was so much demand."
Murad said business really picked up with the influx of new Afghanistan refugees as kickboxing is a big sport in Afghanistan. Murad said besides the gym, along with his friends Manolo "Hurricane" Hernandez, a coach of champions, and Alex "Extremo" Soto, Ultimate Fighting Championship pioneer and pro MMA created VERSUS.
"We really liked the name and that it would be a really cool show," said Murad, adding that the first two shows were held at Viejas Casino. "Our goal was to create a platform going forward where Muay Thai fighters could come out and make the money that they deserve for what they love to do. There are not many platforms out there for Muay Thai where we can make $10,000. It is a little tough fighting two times in one night, but I think the reward is well worth it. It is not a purse you see anywhere else. I think we will sell out. There is a big hype on it this year. I am really excited about it."
Murad said because of that reward being so unique in Muay Thai, it draws out the best competitors who "covet the purse." He said in addition to that, this time the tournament will have the World Kickboxing and Karate Association World Title.
"Not only our you are winning that $10,000 purse, but you are also going to be a world champion," he said. "It also brings out some good amateurs to compete. They want to be on the same platform as the big guys, so it is an opportunity for them to shine." Murad said this event is good for the sport, a great show for people who love high-adrenaline action, but most important, it is a terrific opportunity for the fighters.
"Hopefully as time goes by and the show grows, with Sycuan's help and Viejas' help, we will be able to do more and increase that purse." he said
Murad said Muay Thai came out of Thailand. It can be traced back to the Sukhothai dynasty around the 13th century, and in Thai history the first Thai army was created teaching soldiers both armed and unarmed combat. Murad said he began Muay Thai 18 years ago wanting to get into MMA and met MMA fighter Mike Greiner and trained under him, along with some other coaches, both traditional and nontraditional.
"It is a competitive sport," he said. "It evolved in a way that it became a big part of Thailand culture. The rule of the sport translates to the Art of 8 Limbs for the eight parts of the body used for striking. Your hands, your feet, your elbows, your knees. Which is a little more unique than traditional kickboxing where elbows and knees are not allowed. It is quite the sport."
Murad said Muay Thai is a very assertive sport, very engaging, and constant action.
"If you want a unique nonstop action experience, you do not want to miss out on this experience," he said. "This is something that you do not get to see every day. When you have the opportunity, you definitely want to take it."