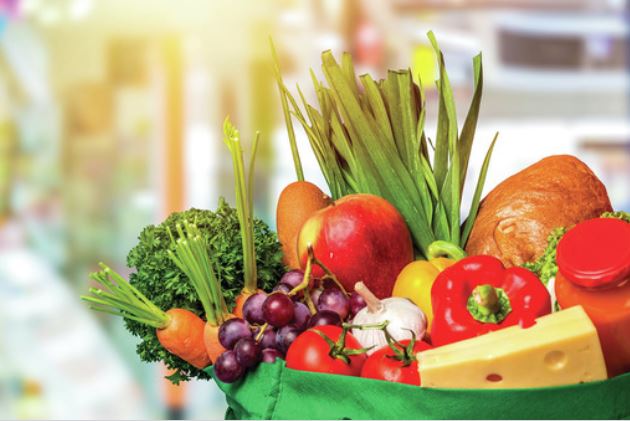 The San Diego Food System Alliance's Food Vision 2030 is a first of its kind roadmap to strengthen food workers, allow equitable access to nutritious food and withstand future catastrophic events like the COVID-19 pandemic.
After a summer of commu­nity engagement, SDFSA is asking people of San Diego County to contribute to the 10-year plan by completing a survey to acquire information about what resources are need­ed more in the county and its communities.
Findings will conclude with a report that includes research and findings, community sto­ries, consumer education, pri­ority goals, and objectives and strategies for the region. Sur­vey input is open now through Thanksgiving Day at www.en­gage.sdfsa.org.
With partners throughout the region, over the summer SDFSA developed a set of key strategies for cultivation a healthier, more sustainable and equitable foody system and is aiming for at least 2,000 responses from county res­idents on which strategies are most important to them.
Schools coordinator Angelica Gastelum, Olivewood Gardens & Learning Center in National City, said she envisions the county to be closer to being self-sustaining, growing organic, lo­cal, and affordable food in all its communities in 10 years.
"I also envision that all school-aged children would have access to visit a local farm so they can see where their food comes from and what it takes to grow," she said. "San Diego County Food Vision 2030 is important be­cause it asks all San Diegans to think outside the box of our current food system, and envi­sion how changing a few things about food could lead to a much healthier, more sustainable, and fair society overall."
SDFSA Executive Director Elly Brown said now is the time to think big together to improve the food system and benefit the planet. She said ensuring a resil­ient food system that is adaptive and nimble for potential future catastrophes is crucial with the increases of food insecurity and hardships of food businesses and workers due to COVID-19.
"We always knew that our food system was broken," she said. "Looking at this region, half million San Diegans do not know where their next meal is coming from. Some people live in neighborhoods where healthy foods are hard to come by. This was before COVID."
Brown said these communi­ties are inequitably equipped with healthy food options. Many of them are communities of col­or with essential workers, many working in the food system. She said most are underpaid and food insecure themselves.
"We have seen a significant increase in these inequities and disparities during COVID," she said. "Many of them are under­employed or furloughed or they have to be on the front line and more susceptible to getting the virus."
Brown said investing in a more regional, sustainable and ethical food system is the only way for­ward. She said community input in its survey will shape what the vision looks like for the next de­cade.
"The most ideal system, the things good for you and good for the planet would be subsi­dized and we could better afford things that were good for you," she said. "And farmers, workers, the people that are producing the food behind the food system would not suffer because of that. They would be paid good wages and not driven out of business."
Chef/Owner, Chinitas Pies Christina Ng from El Cajon said Food Vision 2030 is about recognizing the essential work­ers who grow, catch, prepare and distribute food in our communi­ties. Ng said in her own cooking she loves resourcing responsibly grown produce and meat from local farmers and fishermen.
"Frontline responders wear all different uniforms, and it's im­portant that we recognize some of San Diego County's longest standing ones—fishermen and farmers," she said. "These are the hard-working individuals who are the faces behind our food."
Brown said the national food system does not prioritize food from a nutritional perspective, but commodity products grown nationally supported at a federal level.
"Corn, soy, things that can be mass produced and turned into fast food," she said. "There is an essentially mass system that we are trying to fight by creating a more sustainable and equitable regional food system. It is go­ing to be an ongoing challenge to fight that and make it more just."
Brown said farmers are driven out of business annually due to costs of water and land. She said the average age of farmers and fishermen in the region is over sixty years old.
So, where is our food going to come from in the future?" she said. "Are we going to rely on global imports? That is not the most sustainable solution for our planet. We waste more than 40% of our food sources from farms to plate. Nationally, it is a specific call for climate change when food is going into landfills causing methane and greenhouse gases."
Brown said industrial agri­culture, deforestation, distribu­tion, the disposal of food and the resources disposed in doing so contributes 30-50% of global greenhouse gases.