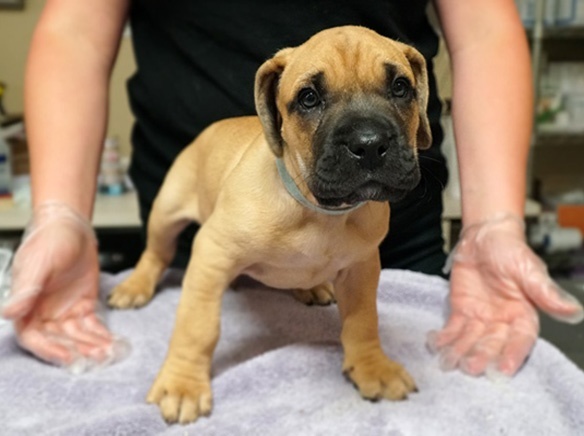 COVID-19 was originally named the 2019 Novel Coronavirus. It is no longer novel— 2019 is long done, the struggle of 2020's closures and cancellations now history, 2021 and the tentative return to some activities about to draw to a close and 2022 nearly upon society. Yet, non-profit organizations, community outreach groups and others who regularly raise funds for public programs continue to contend with the pandemic, reinventing how to serve humanity under permanently changed conditions.
Spokespersons from organizations across the county have a similarly positive observation: San Diegans gave more in 2020 than expected and that generosity trickled into 2021 as agencies shifted how they gathered donations. However, those same people also noted they are now seeing effects of the pandemic beginning to affect their bottom line and even as they navigate a return to in-person events, they are also navigating fewer donations.
Alpine Community Center Board President Louise Phipps said a targeted campaign generated donations beyond what she has seen in 11 years of being at the center.
"The generosity was extraordinary," Phipps said, and served to fund programs like free Thanksgiving dinners delivered to seniors and homebound adults. Individual donations, however, are down.
Greer said dropping membership costs for the year, a measure initially put in place to serve the community through the lean months of pandemic recovery, brought in a younger crowd with a visible increase in the number of children using the facility as an after-school outlet.
"Historically, the community center had developed into being a place for seniors but we're getting more interest from people of all ages. We tell them what we're building with the kids' room and their faces light up… then we tell them we have to make sure it is monitored and we need more volunteers," Greer said.
That increase in participation, however, did not translate to increased individual donations so they focused on asking businesses for support.
"When we have targeted businesses in the community they were really willing to help us through the struggles of COVID but its not as generous this year with individuals," Alpine Community Center Director of Operations Shane Greer said, an observation others have made.
Alpine Community Church Pastor Ken Colman put it more succinctly:
"We're just so tight on cash now, we really don't have any," Colman said.
In a rueful tone, he said he spends "a lot of time surfing for agencies that can help" and uses the Salvation Army a lot, East County Transitional Living Center if they're dealing with addiction. He's learned to screen out people who want cash from people who want help.
Meanwhile, those agencies have had to rethink who they target with fundraising campaigns and how they conduct those campaigns for maximum gain.
United Way of San Diego Chief Executive Officer Nancy Sasaki said it has been a "roller coaster" to navigate several transitions they were forced to make since the pandemic hit San Diego. Building relationships, a key point in donorbased fundraising, was a tremendous challenge.
"When you're building relationships with a new donor, someone you're trying to excite about what you're doing, so much of it is one-on-one and it was so hard to build that rapport with individuals in the pandemic," Sasaki said.
Shifting to virtual fundraising posed challenges with some older donors, she said, who were not as comfortable in an online setting.
"The younger generations are fine with it, that's how they communicate with their best friends," Sasaki said, but some older adults might not be as comfortable in that setting she said. Ironically, the same dynamic also worked against Colman, who seeks out younger volunteers for in-person volunteerism like moving heavy items or making deliveries and does not ever seem to reach enough of that demographic.
"The biggest fear within our congregation is financial survival- how do we maintain our property, staff, that kind of thing because older people here are maxing out what they can give but there are no replacements," Colman said, at the mainline church where it is "hard to let a young couple come in and have space, balance because we really need them". Phipps said she wishes more donors, especially older adults would realize they can leverage their time online into donations though sites like Amazon Smile, a mechanism that automatically generates donations for every dollar spent on their site.
San Diego Humane Society Director of Public Relations Nina Thompson said the pandemic changed everyone's approach to fundraising, but also changed volunteerism.
"We had to cut back on volunteerism to keep staff safe on campus, had to put more animals in foster homes because we were following county guidelines and regulations on how many bodies we could have in the building," Thompson said and while the holidays generate more donations than usual, they are also when the facility needs the most help, posing a different challenge.
Salvation Army Divisional Secretary for San Diego County Lee Lescano said the holiday season is when people most depend on help from the organization, yet they are starting to see "an uncertainty and tightening budgets" take their toll on donations and volunteerism.
"San Diego County is so generous and we've been so blessed over the years and we definitely want to let people know we appreciate it," Lescano said, but he also recognized that 2021's steady budget was due to generous donors who gave in 2020. Those donation numbers are now trending downward.
"We're beginning to see inflation show. Donations actually stayed up over the first 12 months of the pandemic but we're now showing we're down 10% since last year," Lescano said.
In 30 years of working with the Salvation Army, Lescano said, he's learned that an economic dip usually only lasts about a year.
"It is still early on, this is when we start to put out our red kettles," he said in an optimistic tone.
The 2020 social justice reckoning also impacted where people put their donations, Sasaki said, and time might prove some of those changes are permanent. It might have been less challenging, she said, for organizations that "are tangibly helping people, where someone heard the story of a person in their community or felt personally impacted" by a cause. Arts organizations faced— and continue to face— a bigger challenge as it can be tough to conceptualize the important role they play in the community, Sasaki said, despite their mental health benefits.
The benefit of organizations like the Salvation Army providing meals, the Humane Society providing emotional support, United Way providing educational support might all be easier to define but the reality is that all the groups asking for donations want the public to know they continue to ask for donations and seek out volunteers because they believe they are vital to society.
"What we hold onto right now is hope," Thompson said.