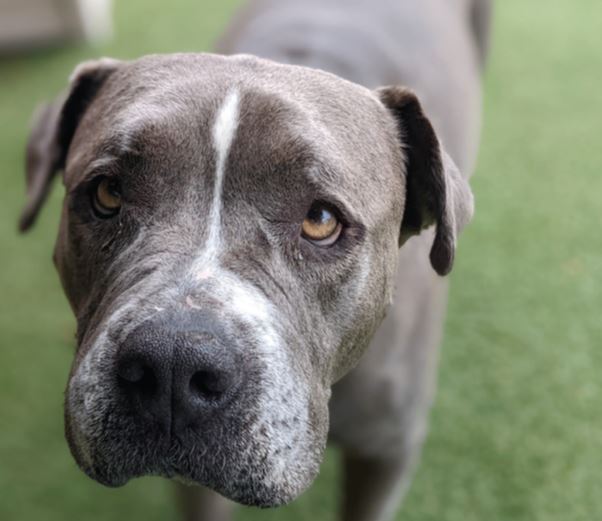 San Diego Humane Society is participating in a nationwide Clear the Shelters campaign to encourage pet adoption by lowering fees.
County residents can adopt a dog, cat or kitten for $20 and small pets such as rabbits or guinea pigs for $5 at any of the campuses including El Cajon and San Diego.
San Diego Humane Society Senior Vice President and Chief Operating Officer Jessica Des Lauriers said they currently have 442 animals available for adoption. Although they have not yet reached pre-pandemic intake numbers, their numbers are currently higher than during the pandemic, indicating the number of animals they are admitting is on the rise.
"Summer is always busy for animal shelters, and this year is no different… Many people are moving and can't take their pets with them," Des Lauriers said.
The organization, she said, tries to help pets stay "with the families that love them" and offers resources through their community support services department such as pet food and supplies, access to low-cost veterinary care, emergency boarding and other services.
Still, they will take in animals when someone cannot keep their pet.
"If there is an emergency or situation that threatens the health of the pet, we will absolutely accommodate them. Our partner shelters are also very full, so we aren't currently referring to them. We refer owners looking to rehome their pets to our website, which has a list of resources," Des Lauriers said.
Visit www.sdhumane.org/rehome for that resource list.
To keep shelter numbers low, she said, residents can help by choosing adoption when they add a new pet to their family and take preventative steps to ensure they will be reunited if they go missing by microchipping pets and having them wear a collar with a current identification tag.
"Citizens can help by temporarily holding onto any stray animal they find and working to reunite that pet with their owner before bringing them to the shelter. There are tips on our website such as how and where to post on social media," Des Lauriers said.
Statistics show that as many as 50% of missing animals can be reunited with their owners in the first 48 hours after an animal is lost if they stay with the person who found them, and if that person actively works with their shelter to find the owner, Des Lauriers said.
For pet owners who need to relinquish their pets, she said, they ask people to consider working to directly rehome their animals. Using that approach is helpful because it reduces animal stress, she said, as they move directly from a familiar setting to their new home and many owners like to meet the next family that will be keeping their pet.
Pets put up for adoption from the San Diego Humane Society have all been assessed behaviorally and medically. They offer an adoption guarantee, training advice, pet supplies and educational information to support pet families for the life of the animal.
The organization also has an animal behavior helpline where adoptive pet owners can get expert guidance about behavior or training concerns.
"San Diego Humane Society currently has more than 400 deserving pets available for adoption. Some are young, some are old, some are mixed breeds and others are pure bred, but all are wonderful companions who are in need of a new home," Des Lauriers said.
Out of the 703,048 animals who have found homes during the Clear the Shelters campaign nationwide since 2015, 4,402 were adopted from San Diego Humane Society.
Visit www.sdhumane. org/adopt to view adoptable animals.