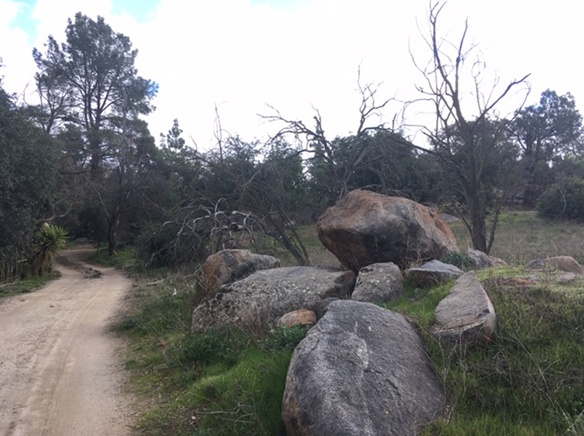 Wright's Field in Alpine has increased in size by 15 acres, thanks to a generous donation of land by Daryl and Tammy Priest of El Cajon. This open space in the center of Alpine will now be conserved forever as parkland for the enjoyment of the public. This new property adds even more open space to the existing conservation land owned and managed at Wright's Field by the Back Country Land Trust. It also adds creek frontage along Alpine Creek, a walking path to the center of town, and will protect at least one more historic homestead site from Alpine's history by including it within the boundary of the nature preserve.
The donation of this additional land adds to the current 230 acres already conserved by BCLT in the heart of Alpine, bringing the total acreage of privately conserved land in the center of town to 245 acres. Like the rest of Wright's Field owned and managed by BCLT, this property will be open to use by the public from sunrise to sunset every day of the year.
BCLT would like to extend our sincerest thanks to Daryl and Tammy Priest for this generous donation of land.
If you know someone or something that should be highlighted in Alpine or the back county, submit ideas to jennifer@thealpinesun.com or staffwriter@thealpinesun.com.