President Donald Trump on Dec. 22 fully pardoned former Congressman Duncan Duane Hunter for illegally using cam­paign funds for personal use.
The presidential pardon, grouped with 15 others issued that same day, came just weeks before the former Marine would have reported for an 11-month jail sentence scheduled to begin in January.
According to the United States Department of Justice, a presidential pardon does not sig­nify innocence but "is an expres­sion of the president's forgive­ness and ordinarily is granted in recognition of the applicant's acceptance of responsibility for the crime and established good conduct for a significant period of time after conviction or com­pletion of sentence".
Hunter's pardon marks the end of a long path that began with a 2015 complaint filed against the 43-year old former congressman by Washington, D.C. based watchdog group Citizens for Responsibility and Ethics.
A 2017 raid on Hunter's El Cajon office turned up enough evidence of financial wrongdo­ing to warrant a 2018 indictment on more than 40 counts of wire fraud, approximately 10 counts of falsification of records related to campaign finance, and multi­ple prohibited uses of campaign contributions.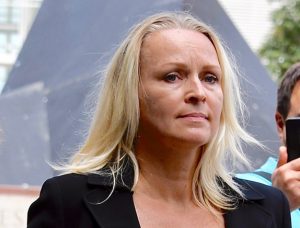 Hunter, a Republican who suc­ceeded his father Duncan Lee Hunter in Congress, initially denied he siphoned more than $250,000 of campaign funds for personal dinners, vacations with his family and a cross-country airline flight for a pet rabbit, and suggested his wife Marga­ret Hunter was to blame.
He ultimately pled guilty in March to just one count of that indictment: conspiring with his wife, codefendant Margaret Hunter to knowingly and will­ingly convert Duncan D. Hunter for Congress Campaign Com­mittee ("The Campaign") funds to personal use.
"It is the very foundation of our system of law that no one, no one is above it," Assistant U.S. Attorney Phil Halpern, who prosecuted the case, told report­ers at the time.
Hunter resigned from his Congressional seat on Jan. 13, 2020 in a letter that stated it had "been an honor to serve the people of California's 50th District" and that he greatly appreciated the trust constitu­ents placed in him during his 11 years in Congress.
The letter offered no apology for breaking the law and left the 50th district, which covers east San Diego County and stretches as far north as Temecula in Riv­erside County without a Con­gressional representative.
Margaret Hunter, 45 testified against her husband and also pleaded guilty to count one of the indictment through a simi­lar deal, then was handed a sen­tence of three years on proba­tion.
Over 50 counts against her were dropped including bank and wire fraud and falsification of records. She has since filed for divorce.
Trump pardoned Margaret Hunter on Dec. 23, one day after her husband.