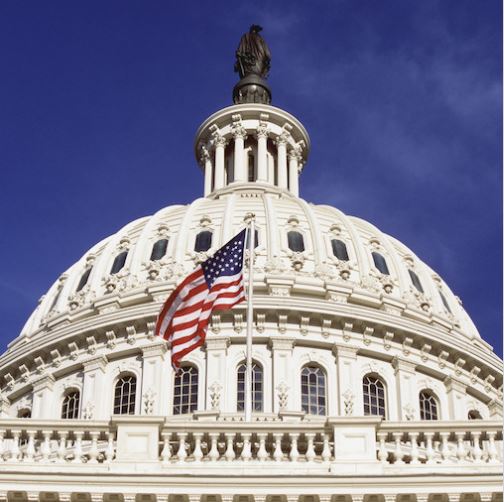 On Jan. 6, an armed and angry mob of President Donald Trump supporters sieged Capitol Hill in an attempt to block the electoral college count to certify President-elect Joe Biden and Vice president elect Kamala Harris' presidential win. Protestors pushed passed bar­ricades, broke windows and entered rooms and offices in the Capitol. Many blame Trump for inciting the riot at his "Save America Rally," telling supporters to "stop the steal" of the election.
"I said something is wrong here, something is really wrong, can't have happened and we fight, we fight like hell, and if you don't fight like hell you're not going to have a country anymore," stated Trump at the rally before urging the crowd to march to the Capitol and dem­onstrate against the certification. Five people, including a Capitol po­lice officer were killed during the siege.
It took more than four hours to get the Capitol building back to safety before Congress reconvened, certifying the Biden/Harris certi­fication in the early hours of Jan. 7. On Wednesday, January 13 Trump was impeached for a second time in two years and faces a call for Vice Presi­dent Mike Pence to invoke the 25th amendment.
East County local leaders shared their opinions on the incidents of Jan. 6 and the ensuing procedures against the president.
San Diego County Supervisor Joel Anderson, District 2 said that anything that leads to crime is wrong.
"It doesn't matter if it is in La Mesa or if it is in the capital of the United States in Washington," he said. "I think that we have a pro­cess, and the process is being followed, and at the end of that process we are going to go on to bigger and better things as a country."
"This is Lexington and Con­cord. First shots fired against tyranny," said Californian As­semblyman Randy Voepel ac­cording to The Los Angeles Times. "Tyranny will follow in the aftermath of the Biden swear in on January 20th," Cali­fornian Assemblyman Randy Voepel
Voepel posted on his Facebook page saying he wanted to "follow up" in response.
"I would like to follow up to state clearly and unequivocally that I do not condone or support the violence and lawlessness that took place on Wednesday, Jan. 6, at our nation's capital," he wrote. "The loss of life, theft of government property, and bla­tant disregard for law and order is reprehensible and unneces­sary, and I offer my condolences and prayers for the families reel­ing from the recent loss of their loved ones. The events that took place last Wednesday, as unac­ceptable as they were, are a sign of the deep division currently facing our nation. That is why it is especially important that each of us work extra hard to heal the divisions between us."
Rep. Darrell Issa (R-50) re­leased a statement Jan. 11 ex­plaining his reasons for not sup­porting a second impeachment of President Trump.
He said he is disappointed that Speaker Nancy Pelosi and the majority of Democrats are refus­ing to join Republicans in unit­ing the Congress and helping bring the country together. He said it is unfortunate that they are instead choosing to rush ahead with a second presiden­tial impeachment in less than 12 months and cannot support it if it reaches the House floor.
"This won't do anything to bring us together – and I fear will do much to drive the Con­gress and the country even further apart. Rather than a time for conflict, this is an ideal opportunity to turn down the rhetoric in Washington and strengthen the ties that bind us. What we should be doing right now is uniting as Americans and doing our part in the peaceful transition of power."
Issa said he returned to Con­gress to work on ending the COVID-19 pandemic, address vital economic and infrastruc­ture needs of his district, and safeguard America's national security.
"So did my colleagues on both sides of the aisle. The voters did not send us here to do this," he stated. "There is still time to for cooler heads to prevail. I hope Speaker Pelosi can be persuaded to stop further dividing us. I fur­ther hope that President-elect Biden will choose to construc­tively engage the nation he in­tends to lead. The stakes are too great for us to fail."