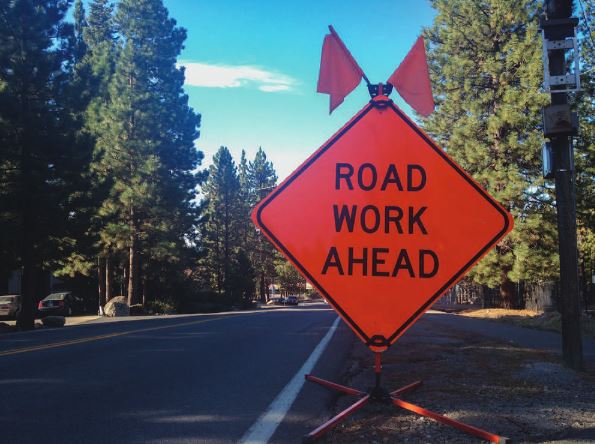 The San Diego Association of Governments pri­mary public planning and transportation agency has been holding subregional open houses on the Draft 2021 plan, including a June 24 meeting spe­cific to East County.
The open house, introduced by SANDAG Board Member and Lemon Grove Mayor Mayor Raquel Vasquez provided residents in East San Diego county a chance to hear what the agency is planning to accomplish between 2021 and 2050 to improve transportation options, in addition to serving as a forum for public comments and feed­back on the plan.
Principal Regional Planner Tuere Fa'aola said past plans have been "a refresh of transportation projects" but this time, the agency looked at data on where residents live and work around the re­gion, as well as where trips are being made for other needs.
"We want to provide efficient movement of peo­ple and goods, access to affordable and reliable, safe options for everyone, and healthier air with reduced greenhouse gas emissions," Fa'aola said.
Vasquez said the advent of computers, smart­phones and "the internet of things" make it pos­sible to map out a transformational data driven plan that concentrates on sustainable approaches. Plans were drawn up with emphasis on connect­ing projected hot spots of residential and business development over the next few decades.
The plan, based in part on projected 2035 and 2050 data, includes safer street designs for bik­ers and walkers, a focus on real-time operating system technology, increased trolley service, and additional managed highway lanes such as those already found on Interstate-15.
"This is a once-in-a-generation opportunity to fundamentally improve the lives of everyone in the San Diego region. The plan outlines a road­map to make it easier to get to work, school and other destinations that we know and love. It will reduce harmful emissions," Vasquez said, a hefty regional challenge as 41% of greenhouse gas emis­sions come from individual cars and trucks.
SANDAG Senior Transportation Planner Alex Estrella said plans for East San Diego include im­provements to "critical connections being made by residents commuting from the East to work­places in more urban areas,"
Upgrades to State Route 67, and critical access to rural communities for first responders.
The first phase of proposed improvements ex­pected by 2025 focus on mobility hubs in El Cajon, Santee and La Mesa.
One of the first steps to addressing travel needs of East County,
Estrella said, is to implement a technology backbone like a smart intersection system that collects and processes data from roadway sensors. Those sensors can "respond to the needs of road users" and will ostensibly do things like reduce stop-and-go traffic, prioritize the movement of buses, and provide data on nearby collisions.
One such project, he said, is already in place: a partnership between SANDAG, CalTrans, and the county in which 18 miles of fiber cables are be­ing laid underground alongside highway 67 from Lakeside to Ramona this summer. The cables will provide broadband technology that closes the digital divide for residents along the corridor as well as supplying data to SANDAG that can be used for traffic control and planning efforts.
Three rapid transit routes will be added that will "also serve our low income communities," Es­trella said, one from Kearny Mesa to Pacific
Beach, one from La Mesa to North Park, and one from Spring Valley to downtown San Diego.
By 2035, Estrella said, trolley improvements will include bridges and tunnels to allow for faster speeds in residential neighborhoods, essentially shortening commute time.
Several highway improvement proposals are in place for 2035 as well, including a proposal to reconfigure highway 52 as three managed lanes with one being reversible at opposite commuter hours, reworking Interstate-8 so it has four man­aged lanes between Interstate-5 and Greenfield Drive in El Cajon, reworking highway 94 to have three managed lanes between Interstate 5 and highway 125, and and altering highway 125 so it has two managed lanes.
Smart intersections will also be developed throughout East County, Estrella said, with enough technology in place to provide real-time travel information that will support smart inter­sections.
In the most Eastern stretches of the unincor­porated county, the West Willows interchange will be improved and the winding road between the Jamul reservation and Tecate road will be im­proved.
"More of the bike network will be built such as connecting La Mesa to Encanto, allowing people to safely bike to work or for leisure," said.
By 2050, those managed lanes will be complete­ly connected throughout East County and bike lanes will be extended so someone could theoreti­cally commute from Santee to Sorrento Valley by bike.
During public comments, La Mesa City Council Member Jack Shu asked if it would be possible to give a sense of what the proposed rail and bus changes would change "for commuters going East to West, for example, someone commuting from El Cajon or La Mesa going downtown" and what it would mean in real numbers for their commute time and cost.
Director of Regional Planning Coleen Clem­entson, who said SANDAG wants to reduce emis­sions while providing options, did not answer his question directly but said "it's better than doing nothing" and that the general idea is to make us­ing public transportation more competitive than driving.
Resident Savannah O'Toole, who identified her­self as an organizer with SD350, a volunteer or­ganization that works to prevent climate change and climate injustice, was more specific in her comments with several clearly identified action­able items.
"We would like environmental justice to be em­bedded in San Diego, O'Toole said, and called for changes including increased bussing on the most overcrowded lines, 24-hour trolley service "to con­nect late night to early morning workers to their jobs" and increased planning to connect residents in underserved communities to jobs in Sorrento Valley.
"I call for no-cost transit plans for all riders 24 and younger to ensure generations of transit rid­ers, I call for an electrified bus fleet by 2030, ten years before it is mandated because we cannot afford to wait, and I call for funding to protect vulnerable communities with anti-displacement strategies, I call for a bathroom access plan with open bathrooms at all major transit stations, and I call for funding a transit emergency response strategy," O'Toole said.
Residents can view the plan at: www.sandag. org/RegionalPlanComments and submit com­ments to SDForward@sandag.org or by calling (877) 277-5736.
"Your input will help our transportation system work better for everyone in our region. This is an opportunity to make your voice heard," Fa'aola said