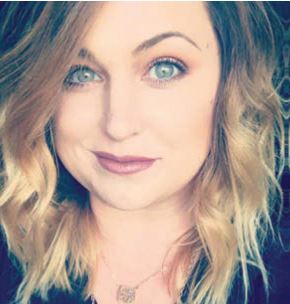 "LuLaRich" is a four part docuseries now streaming on Amazon Prime. It tells the story of the unraveling of the infamous multi-level marketing company LuLaRoe, founded by DeAnne and Mark Stidham, known for promising young mothers work-at-home salvation by selling its "buttery soft" leggings and its colorful women's apparel. LuLaRoe recruited an army of independent retailers to sell its clothing, but the company grew so quickly, its retailers complained about bizarre patterns in the clothing, inferior quality control, unfair refund policies and deceptive practices, until the company was exposed for its multi-level marketing pyramid scheme.
LuLaRoe is still in business, with 17,000 active retailers according to its Instagram account, but this is a great fall from its 80,000 retailers it had in 2017 after the company hit its peak in sales of $1.3 billion in wholesale retail orders in 2016, making it one of the largest firms in the MLM industry at the time. Mostly women, were on waiting list to get into the company then, ready to make the initial $5,000 to $6,000 startup minimum buy commitment or more. In the documentary, it talks about women, at the advice of the company, selling their breast milk, borrowing money from family, and taking out loans to make the initial payment for products.
Roberta Blevins, raised in East County, and who lives in Alpine, is one of the reasons that this documentary came to be, with her anti-MLM movement, and exposing LuLaRoe for the pyramid scheme structure, and the unfulfilled promises the company made to her.
Blevins was brought to "LuLaRich" by executive producers Cori Shephard Stern and Bly Pagon Faust, who had been following her on social media, and after Bloomberg News picked up a story from her, that then got attention from VICE News, which did a 30-minute documentary with her in 2019. Blevins also appears in "LuLaRich," telling her own story of her year and a half with LuLaRoe.
"I signed on as a consultant, getting people for the series, figuring out scripts," she said. "It was really fun for me to do. I am all about getting the stories about the survivors and victims of these organizations, so for me, it was a very good fit and something close to my heart, and I know many people who were hurt and victimized by this company, and I wanted to make sure that they got justice."
Blevins was introduced to LuLaRoe, based out of Corona California in 2015.
"I was a newlywed and young mom and my father had just passed away. I was very vulnerable, which is how pyramid schemes get you," she said. "I looked into the company and said, 'Hey, I can sell leggings on Facebook. This is super easy.'"
Blevins, who just wanted to juggle her hair styling career and home income to spend more time at home, thought she could juggle all three and make it work for her. Blevins quickly evolved to the Trainer level of the company, with 17 sellers directly under her team, and in total around 5,000 women selling under her. At that point, Blevins said LuLaRoe had "ruined her life." The mother who wanted to supplement some income from home was fulltime selling her products, training recruits under her, and going to conventions spending all day in training sessions.
In her year and a half with the company, Blevins said her boutique kept itself afloat. She purchased about $78,000 wholesale and sold about $83,000. She said the retail part of the business, with business expenses, her retail was a "wash." But in wholesale retailer bonuses, she said she made over $65,000.
With LuLaRoe, a person starts as a retailer, once they have one person sign up under them, they become a Sponsor, and get commission on how much they spent on clothing that month, not sold to customers. As a retailer, a person must buy a certain amount of product per month to remain active. With 10 people under them, they move up to the rank of Trainer, still getting 5% commission off products purchased by the "team" and receiving a trainer bonus on top. The next rank is Coach, having three trainers in your team. To become Mentor level, the highest level at LuLaRoe, you needed three coaches on your team, who had three trainers.
Blevins started seeing "red flags" inside the company as she climbed up the chain. She said some of the major red flags to look for in MLM companies and pyramid schemes are:
If someone approaches you to join their business and will not give you the name of their business.
If someone reaches out to you online and says you are perfect for a business, without any other information about you.
Anyone reporting they have an unlimited business opportunity, unlimited way to make income, or promoting financial freedom working from home.
When they will not tell you who they work for because they want to get you one-on-one and want to give you a high powered pitch, it is a scam.
Anytime you must pay to join a business, which is the cornerstone of a pyramid scheme. We call it pay to play.
Anything where there is going to be a recruitment aspect where you make more money on recruiting rather than selling.
If the company does not have an income disclosure statement.
Blevins said as she began asking questions, she would get "canned answers" that would satiate her for a while. When she asked deeper questions, they would give her rewards. She said she would be given gifts, money, invited to extravagant cruises, anything to take her mind off what was really going on, and continue her work. LuLaRoe was known for its lavish parties and events at its conventions, even hiring private concerts with Katy Perry and Kelly Clarkson. Travel, food, lodging, and all expenses to attend conventions were paid by the individuals, not the company.
"It was always what we call in cold and abusive relationships, 'love bombed,'" she said. "Something bad happens and you say you have had it, and then they say, 'Hey, here's a present,' and you think maybe it is worth it. It is the same kind of thing, just on a much bigger scale."
Blevins left the company in 2017, and since has become an anti-MLM advocate and educator. In 2017, LuLaRoe had 90,000 retailers and made $2.3 billion.
"I have been educating on Tik- Tok with 140,000 followers, a podcast with more than 60,000 downloads, and I educate every single day," she said. "To me that is so important, because that is the only way that we can make change because the government is complicit. I cannot go to the government and say help me because they are taking money from these companies. (MLMs are regulated by the Federal Trade Commission, but the Direct Selling Association is a public relations and lobbying group which lobbies for MLMs.) I must do grassroots and create a national movement along with other advocates in this movement to educate the public. The only way we are going to get any movement is public awareness and education so that people can see these red flags and see these scams and cults before they come into their circle. When people are not coming into these companies anymore, the company is not profitable, and they will cease to exist. Because of my podcast and my education over the past four years, I have helped thousands upon thousands of people leave MLMs entirely."
Blevins said LuLaRoe said that the founders were inspiring, manipulative, but not who they portrayed they were, calling it a cult atmosphere. She said most MLMs are nothing short of a cult.
In Part 3, "Blow Up," the documentary talks about how the LuLaRoe culture turned "toxic" with sexism, body shaming, and gaslighting becoming hallmarks of the company, and when retailers begin suspecting that they are in a cult. This led to what was dubbed the "Great Exodus" in 2018 with many people leaving the company and going to social media for support groups, and to expose the tactics used by LuLaRoe. By then, Mark Stidham was citing from the Book of Mormon at conventions, wives were encouraged to read books on how to satisfy and remain submissive to their husbands, and the LuLaRoe team was encouraging wives to "retire" their husbands, making the entire family reliant on LuLaRoe for all their income. DeAnne Stidham pressured overweight retailers to go to Tijuana for gastric band surgeries, as she had the procedure herself. If anyone left LuLaRoe, they were ostracized from the LuLaRoe community.
VICE news brought in cult expert Rick Allen Ross who said the thought LuLaRoe used manipulation knowingly. He said what made LuLaRoe cult-like was that when a person left the company, they were no longer allowed to communicate with anyone else in the company, controlling communication, and the fact that the company is "very cult-like" in the fact that the owners never take responsibility for anything, always blaming the victim for their inadequacies in running a business. He said other parallels are social isolation because everything is about the MLM, people blame themselves rather than questioning an MLM, and exploiting people for the benefit of an elite leadership.
And then the lawsuits came.
In the documentary, it states that the lawsuits began against LuLaRoe in the late 2010s, facing allegations from its consultants, customers, suppliers, and state government. The lawsuits ranged from defective products, to operating as a pyramid scheme, something to LuLaRoe co-founders DeAnne and Mark Stidham continue to deny. LuLaRoe has countersued its former supplier for $1 billion, as it sued in 2018 for $49 million of unpaid invoices and alleging that the Stidhams were using shell companies to hide money and assets.
According to the documentary, some lawsuits are still in court, others settled and dismissed, and more still in arbitration. More than 50 lawsuits were filed between 2016 and 2019. The Washington State Attorney General's office filed a civil lawsuit against LuLaRoe in 2018 for allegedly operating as an illegal pyramid scheme, and earlier this year the company agreed to pay $4.75 million to settle the case in 2021.
Mark Stidham said in the documentary that the only way to deal with lawsuits is to settle them out of court.
Although Blevins never sued the company, she said she did help the Washington Attorney General with its pyramid scheme investigation.
In her research, Blevins found that LuLaRoe is not the only MLM that misleads its partners. She gathered facts and has spent four years educating the public on MLMs.
"An Amazon Original, "LuLaRich" is now streaming on Amazon Prime, and on Oct. 5, ranked Number 3 in the U.S.