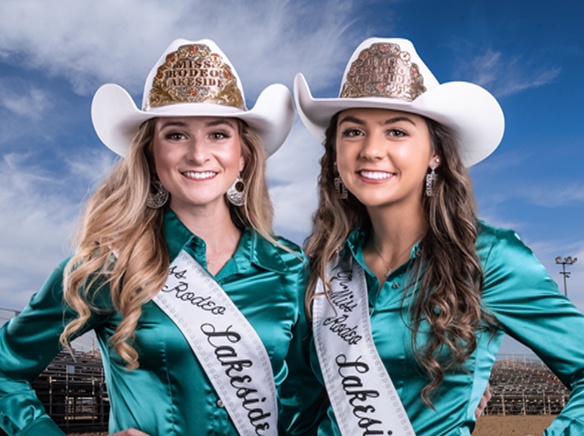 Following in step with the Lakeside Rodeo, the Lakeside Chamber of Commerce is welcoming back its 56th Annual Western Days Parade in historic downtown Lakeside after its cancellation last year due to the COVID-19 pandemic. Held in conjunction with the Lakeside Rodeo, this year's theme is "Thank You, Healthcare Workers," with the Grand Marshal Dr. Benjamin "Ben Aaron, a Lakeside resident, the cardiovascular surgeon who operated on President Ronald Reagan after a 1981 assassination attempt, removing a bullet from the president's chest.
"We are happy to salute our healthcare workers this year as the theme, and our grand marshal, the doctor that took the bullet out of Reagan is perfect. He lives here in Lakeside, so he seems the perfect fit for the theme of this year's parade," said Parade chair Frank Hilliker. Lakeside Chamber of Commerce President and CEO Kathy Kassel said the chamber is excited to return to a spirit of community by supporting the rodeo, local businesses and uniting the community.
"We're so happy to see our community get back together," said Kassel. "I look forward to this treat every year, especially this year."
Hilliker said this year the parade will be a little smaller this year.
"With the Delta variant going around I think some people are hesitant," he said. "With that, I am not sure how many people will be attending the parade, but we are just happy that we are back. With the pandemic, we have missed almost two years, and this year with the rodeo being pushed back, we are now holding the parade in August, so it will be hot. We are excited to just start getting back to normal, whatever that normal will look like, but we are excited about this year's parade and the Lakeside Rodeo being back in Lakeside."
The Annual Western Days Parade is on Saturday, Aug. 28, kicking off at 9:35 a.m. Attendees are encouraged to bring chairs, pop-up shade or umbrellas, and cold beverages. Lakeside businesses along the parade route will be open to serve acai bowls, shakes, and much more.
The rodeo starts Aug. 27. More information can be found at lakesiderodeo.com.