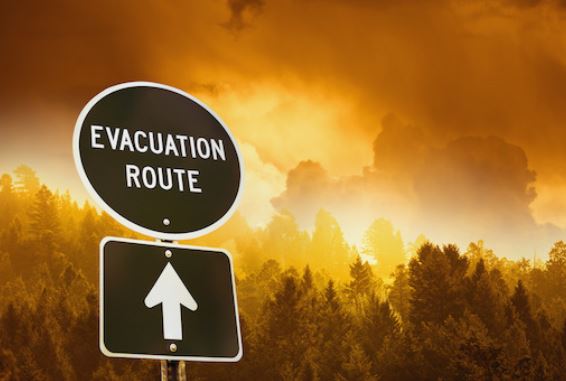 Signs indicating emergency evacuation routes are being installed throughout Alpine.
Greater Alpine Fire Safe Council Volunteer Diane Francis said the work is a collaboration between the Alpine Fire Protection District, Alpine Sheriff, Greater Alpine Fire Safe Council, and the county of San Diego.
"Residents should watch their mailboxes for information on pre-evacuation preparation and details about the new emergency evacuation routes," Francis said.
Alpine Fire Marshal Jason McBroom said these signs are the first of their kind adopted and installed by the county.
"Mailers will be sent out on Jan. 8 to all residents in the 91901 area with additional information on what the signs mean," McBroom said.