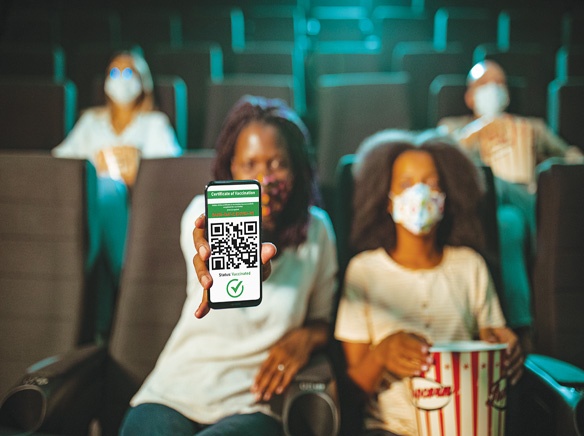 2023 Media Arts Center San Diego is presenting its 2023 Innovative Video in Education Student Awards & Film Festival June 3 at Reading Cinemas Town Square, 4665 Clairemont Drive, San Diego.
iVIE is a K-12 student video competition and festival conceived to encourage and reward teachers and students who recognize the power of video as a creative and educational tool. elementary, middle and high school screenings and award ceremonies. Plus, an interactive red-carpet experience, photo ops, live entertainment and more.
In El Cajon, Andrew Luria, from Magnolia Elementary School swept the News Story category with his videos "Rallying For Recovery," "Paws and Claws on Campus," and "A School's Soccer Sensation." He is also nominated in the All The Reasons to #LOVEELECTRIC special category for his video "Electric Avenue," along with "Magic in Three Dimensions" in the STEAM category.
Ian Zaretsky, from La Mesa Dale Elementary School is nominated in the Short Narrative category with his film "Show Your Voice."
iVIE Exhibitions Director Moises Esparza said the film festival celebrates all the amazing young filmmakers in San Diego County.
"We open an annual call for entries every year where we ask students from grades K-12 to submit their films to the iVIE Student Film Festival," he said. "It is really an exhibition platform for these students who align educational standard with the art of filmmaking. We give them various prompts. We have different categories including Public Service Announcements, Short Narrative, Do-It-Yourself videos, and we also have a very special category presented by SDG&E, who is the main sponsors of this event. It is called All The Reasons to #LOVEELECTRIC. It encourages students to think about the benefits of electric vehicles. It asks students to really think creatively about the projects they are creating since most of them do not have access to an electric vehicle. So, we get a lot of animated videos addressing this subject."
Patrick Henry High School had several nominees in the Documentary Category, including:
"The Euphoria of Running," Director Eva Rae Cruz
"Behind the Scenes of Broadcast Journalism," Director Amanda Mitchell
"Courage to Overcome" Director Danya Kathleen Malanga
"We grade them on different criteria, including the actual content itself, and creativity. Creativity holds a substantial weight in the grading process," he said. "We want to see stories told in in very dynamic and exciting ways. When judging the criteria, creativity is a big factor."
Esparza said the Media Arts Center San Diego is a nonprofit with a mission to promote filmmaking in its communities. MACCSD hosts annual filmmaking camps during academic holidays. Youth Media and Tech Camps.
For more information about the iVIE awards, visit www.ivieawards.org.