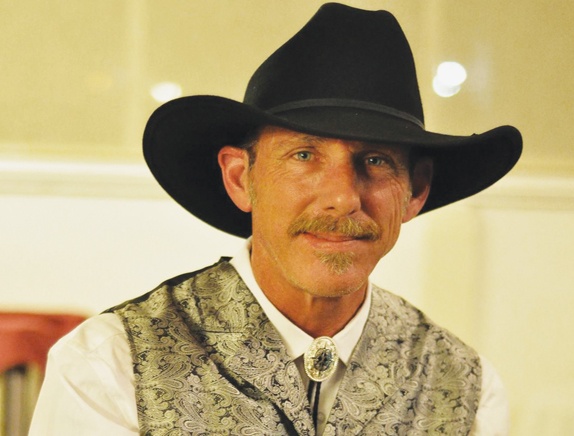 San Diego Neighborhood Newspapers (SDNN) is excited in bringing the Alpine commu­nity a fresh 2020 with a new editorial team that will contin­ue and grow The Alpine Sun's hyper local coverage to all of its loyal readers. SDNN Senior Vice President Linda Rosas Townson said that with these changes in the editorial staff, she has gained her "Dream Team" that can make this publication thrive well into the next decade, continuing to be the source of local news in Alpine.
Multi-award-winning and longtime editor of The Star News Carlos Davalos accepted the position of editor-in-chief. As EIC, Davalos is responsible for the editorial direction of the SDNN group, The Star News, The East County Californian and The Alpine Sun.
Adding another multi-award-winning local journalist to the team, Albert Fulcher has taken on the position as managing edi­tor for The Alpine Sun. Fulcher is no stranger to East County as former editor of The East Coun­ty Californian, combined with the experience as editor with several community newspapers in the San Diego County region including, San Diego Downtown News, Gay San Diego, and LG­BTQ San Diego County News. He also serves as current presi­dent of the San Diego Press Club, the largest Press Club or­ganization in the country.
The Alpine Sun Associate Publisher Jennifer Tschida said she is thrilled to be an integral part in the new direction with this editorial team.
"I'm excited for this change and bringing Albert Fulcher onboard as Alpine Sun manag­ing editor," Tschida said. "With a long history in journalism, and more specifically commu­nity newspapers, I look forward to the experience he will bring to our pages along with an understanding of our community. Albert is very approachable and engaged with readers making him an asset to our local paper and town. I invite everyone to join me in welcoming Albert to our team."
As editor, Fulcher will look for and cover the people, organiza­tions and events that creates the tight knit community of Alpine.
"When working with The East County Californian, my re­lationship with The Alpine Sun was synonymous," Fulcher said. "This new team, along with our staff writers and freelancers has the undeniable ability to allow us to prosper and serve the read­ers of The Alpine Sun and I look forward to becoming a part of the loyal readers that continue to make this publication a vital part of their community."
The accolades of longtime Sports Editor Phillip Brents is un­questionable. His local coverage from little league, high school and professional sports with a lo­cal twist have earned him count­less awards. Brents is a visible and respected journalist throughout the county and beyond.
"The newspaper industry is evolving. Local newspapers are thriving across the country. At SDNN, we continue to produce award winning stories and claim design accolades," Townson said. "Our goal is to be the local paper for the next generation. In order to do this we have to look at differ­ent ways to bring hyper-local con­tent to you. Making this editorial department change is new and exciting. I am beyond grateful to have Carlos Davalos as our new editor-in-chief. His journalism ex­perience and local newspaper ex­pertise is top notch. Coupled with the lengthy and rich resume of Albert Fulcher, I feel that The Alpine Sun has the best editorial team in the county."