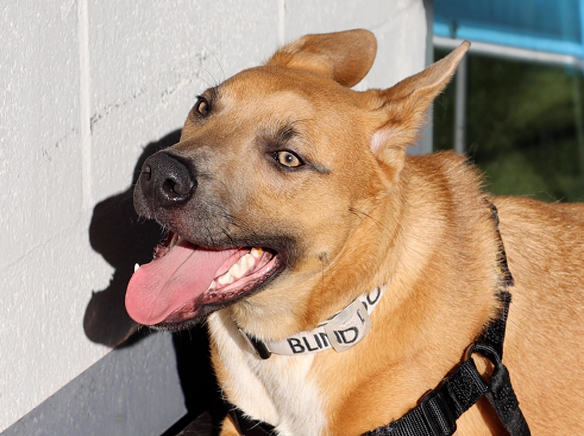 Behavioral issues in dogs are one of the biggest reasons owners decide not to keep them — but they don't have to be! With January being National Train Your Dog month, San Diego Humane Society has the resources you need to handle behavioral challenges and make life easier for both you and your furry family member. San Diego Humane Society's Behavior & Training program not only provides great resources to the public for more manageable pets, but it's a key component of their policy to Stay at Zero euthanasia of healthy and treatable animals in their five shelters across San Diego County — a commitment they've kept since 2015. Many shelters do not have the time, space or resources to address problematic animal behaviors that can make adoption impossible. But thanks to a strong community of animal lovers in San Diego County who give generously each year to this nonprofit animal welfare organization, animals in our region receive the chance they deserve to find loving homes. San Diego Humane Society also helps pet owners keep the animals they love in homes and out of shelters by providing:
Forty-plus different training classes, available online, on demand and in person.
A free Behavior Helpline, connecting the public with our professional trainers. • Online resources in English and Spanish, addressing a variety of behavioral concerns.
A Pet Training Assistance Fund, which covers partial or full class fees for pet families in need thanks to contributions from generous community members.
All these resources can be found at sdhumane. org/behavior, along with heartwarming success stories to inspire your own behavior journey with your pet, like this one about a vision and hearing-impaired pup named Ewles. Despite his challenges, Ewles is a curious and friendly dog determined to succeed. When staff noticed that Ewles' inability to see or hear the activity around him was causing him to feel stressed and anxious, they decided to enroll him in the Behavior & Training program. Through this program, Ewles has received specialized behavior intervention and care that helped him learn how to navigate the world around him. The staff worked with him on learning to respond to physical environmental cues, such as finding his handler's hand or learning to walk on a leash. With this new set of skills, Ewles has been able to adapt to his environment and thrive. After many months of hard work, Ewles is ready to be adopted into a loving home with a family who will continue his training. With his determination and the help of the San Diego Humane Society's Behavior & Training program, Ewles will be able to live a happy and fulfilling life despite his hearing and vision impairments. A little patience, love and positive reinforcement training can make a world of difference for a pet with behavioral issues. To learn more or make a donation to support the Behavior & Training program at San Diego Humane Society, visit them at sdhumane.org. Amanda Kowalski is vice president of Behavior Programs, San Diego Humane Society.