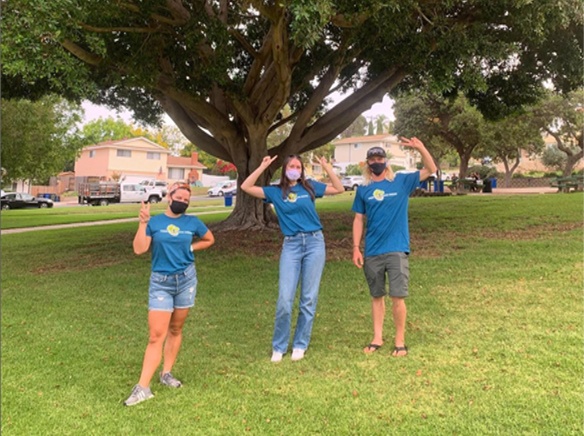 Tree San Diego is a nonprofit organization dedicated to increasing the quality and density of San Diego's urban forest. However, the approach they take varies across the county, and partnerships with East County communities look different than projects in South San Diego neighborhoods like Chula Vista.
Tree San Diego Director Elektra Fike-Data described their work as collaborative "with local and state government agencies, nonprofits, community organizations and businesses to plant the right trees in the right places with the right care" including disadvantaged communities.
"Cities like San Diego and La Mesa have received CalFire and CCI funding in the past and Tree San Diego has supported their projects as a subcontractor helping to expand their tree planting proposals, review their tree palette selections, and identify planting zones for new trees," Fike-Data said.
One of their programs, Branch Out San Diego uses photogrammetry, interactive tree plotter mapping software, and citizen-focused forestry training to multiply the benefit of trees, primarily working with CalFire on urban and community forestry projects.
"Tree San Diego is working with local partner, FireWatch, to bring photogrammetry solutions to wildfire mitigation planning and plant-back strategies. Through these projects and partnerships, we're able to collaborate with local tribal communities to evaluate canopy assessments, change detection, and forest health in wildfire prone areas," Fike-Data said.
Photogrammetry involves generating thermal maps from multiple images to check for hotspots that indicate potential wildfires and the path they might take.
Other Initiatives like their Trejuvenation project diverts trees that have reached the end of their life away from being chipped up or disposed into landfills and toward being utilized in products like lumber, furniture, musical instruments, biopolymer and biochar, a soil enhancer.