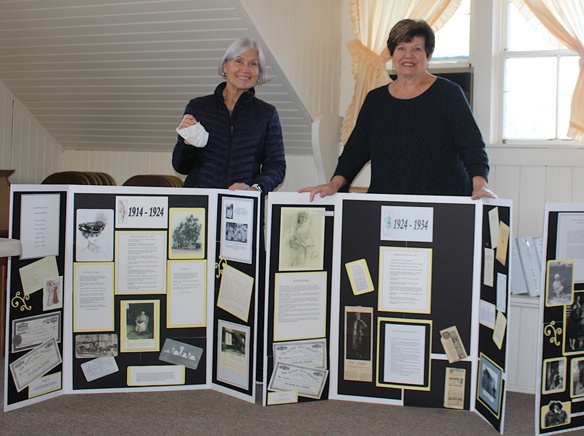 The Alpine Woman's Club is now accepting scholarship applications from class of 2021 high school students who live in Alpine and plan to attend a college, university or voca­tional school.
Ideal applicants will display a well-devel­oped sense of community participation or show they have been diligently applying themselves in the employment area, and show scholastic and extracurricular achievement.
Alpine Woman's Club Board Member Kathy Stewart said scholarship committee members will take restrictions due to COVID-19 placed upon students for this unprecedented school year into account.
Alpine Woman's Club President Rayna Pfau said they have reached out to local high schools with an email initiative to reach stu­dents who have not been able to spend as much time on campuses this year.
"Even with the extra challenges this year, we're hoping to have as many applicants as possible. There is a 500-word essay as part of the application and we read those very closely. We look for people who are really in need, we also ask what else they are receiving— we try to take everything into account," Pfau said.
The scholarship committee ultimately makes a decision on how to divy up the total amount of scholarship dollars, and how many scholarships to give out based on the number of applicants and content of applications each year.
To date, the schol­arship program has awarded more than $146,000 to Alpine stu­dents. for
The club has had its own challenges this year, Pfau said, but still managed to gather over $9,000 for scholar­ships despite having to forego their usual large fundraisers.
"We couldn't have our two main events, the Attic Treasures sale that we usually have inside the Town Hall and the Holiday Home Tour but we did hold three outdoor yard sales and raised almost $2,700 this way," Pfau said.
The club president said they received a check from "someone who was just driving by the building, saw our website, saw where it said we give out scholarships, and decided to send in money. It was around Christmastime and so nice of them," Pfau said.
Club Board members also gave all 91 members an opportunity to be named as scholarship sponsors this year, something they have never done before, in addition to soliciting community sponsors to help fund the scholarships.
"We raised almost 3,500 that way. We also tried a GoFundMe page that raised almost $1,100 and about $1,500 with other lit­tle things," Pfau said.
For more information contact Patti Fox at: foxteam@cox.net or Linda Whitlock at: lindawhit­lock7@gmail.com