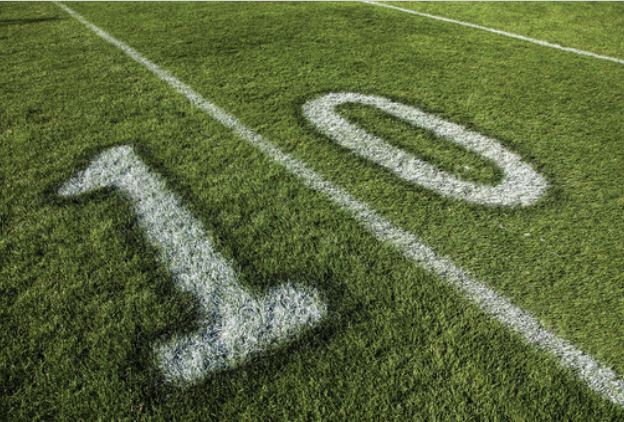 It's an understatement to say that it's been a trying season for college football while attempt­ing to navigate the many uncertainties amid the COVID-19 pandemic.
San Diego State University, bowl eligible for the 11th consecutive season, elected to withdraw from bowl consideration on Dec. 16 after finishing the season with a 4-4 overall record and no firm bowl bid in hand with the cancelation of 12 bowl games due to the pandemic.
For the Aztecs' contingent of homegrown stu­dent-athletes, it was an abrupt end to an admit­tedly difficult 2020 season.
SDSU finished fourth in the 12-team Mountain West Conference standings with a 4-2 conference record. The top two teams in the standings, based on winning percentage, advanced to the MW championship game Dec. 19 at Sam Boyd Stadium in Las Vegas.
San Jose State University defeated Boise State University, 34-20, to win the conference title. The history-making win earned the ranked Spartans (7-0) a berth in the Arizona Bowl against Mid- American Conference Ball State University (6-1) Dec. 31 in Tucson.
It also bumped San Jose State up to No. 22 in the college football playoff rankings.
The conference championship game runner-up was supposed to go to an unnamed bowl game. However, in a surprise move, Boise State elected to end its season and forgo any bowl game com­petition.
It will be the first time since 2001 that the Bron­cos will not finish a season in a bowl game.
The Broncos join a sizable contingent of teams electing not to participate in a bowl game this sea­son amid the COVID-19 pandemic, including Pac- 12 championship game runner-up USC, which opted-out of bowl consideration on Dec. 20 due to a rise in positive COVID-19 cases among its play­ers and staff.
Former Helix Charter alum Ezekiel Noa ap­peared in seven games for Boise State as a redshirt junior middle linebacker this season. He collected 40 tackles (14 unassisted) to go with 4.5 tackles for a loss and one forced fumble.
He logged a season high 12 tackles (three unas­sisted) and two tackles for a loss with the forced fumble in the MW championship game.
In three seasons with the Broncos spanning 21 games, he has logged 104 tackles (38 unassisted) with 11.5 tackles for a loss, 1.5 sacks and two forced fumbles.
Spartan pride
San Jose State recorded its first undefeated start since 1939, its first undisputed conference championship since 1990 and entered the AP poll for the first time since 2012.
The bowl game victory was the first win by the Spartans over the Broncos in 14 tries.
SJSU head coach Brent Brennan has been named a finalist for the 2020 Eddie Robinson Coach of the Year Award after receiving the nod as 2020 Mountain West Coach of the Year.
The magical ending to the 2020 season did not come without adversity. Due to COVID-19 restric­tions imposed by Santa Clara County, the Spar­tans could not play their final two home games, instead moving them to Aloha Stadium in Hawaii and Sam Boyd Stadium in Las Vegas.
The team also had to conduct preseason prac­tice at Humboldt State University and had two regular season games canceled due to pandemic protocols.
Former Steele Canyon High School standout Chance Johnson appeared in three regular season games for San Jose State this season as a fresh­man.
Johnson was one of the Cougars' more versatile players, logging 76 tackles and two interceptions on defense as a junior and senior while recording 717 all-purpose yards and three touchdowns on offense.