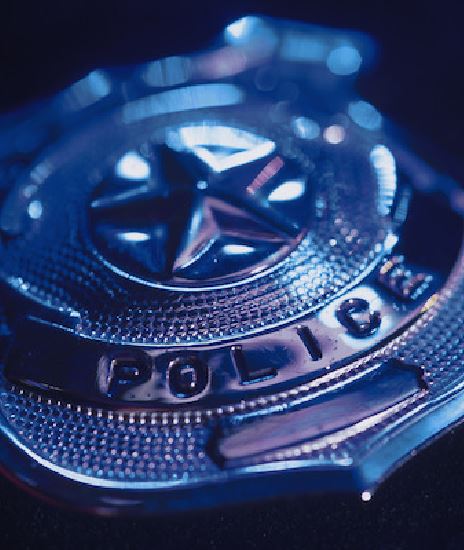 The former police chief for the Manzanita Band of the Kumeyaay Nation reservation north of Boulevard will be sentenced in July 2022, after pleading guilty to selling fake badges and pocketing the money.
The U.S. Attorney's office said Anthony Reyes Vazquez, 49, sold these phony badges ranging in prices from $5,000 to $100,000 for membership in the Manzanita Tribal Police Department.
Most of the people who bought them didn't live on the Indian reservation but knew Vazquez in some way. Vazquez did not turn over any of the money he received to the police department. He called it the "VIP Group."
Vazquez was police chief at the reservation from 2012 to 2018. He pleaded guilty to theft of a program receiving federal funding, which is a felony.
He was going to be sentenced Jan. 24, but his attorney won a delay Dec. 10, and the sentencing was rescheduled for July 11, 2022 in U.S. District Court in San Diego.
U.S. District Court Judge Gonzalo Curiel could impose a maximum sentence of 10 years in federal prison.
Vazquez remains free on $10,000 bond. He lives in Camarillo, Ca.
"This defendant sold law enforcement badges and jeopardized public safety," said Acting U.S. Attorney Randy Grossman.
"His manipulative and selfserving ploy also significantly undermined state laws governing the issuance of credentials to carry concealed weapons," said Grossman.
"This brazen scheme not only deprived the Manzanita Band of funding, but also caused numerous untrained officers to believe they were authorized to carry concealed weapons on and off the reservation and enforce laws with little or no training," said Suzanne Turner, a special agent with the FBI.
Vazquez, who is not a member of the tribe, has a 1992 conviction for possession of cocaine for sale. However, his attorney filed paperwork to say that crime has since been expunged from his record.
Vazquez also was convicted in 1990 of misdemeanor assault with a firearm in Ventura County. The reservation did not know of his prior convictions before hiring him.