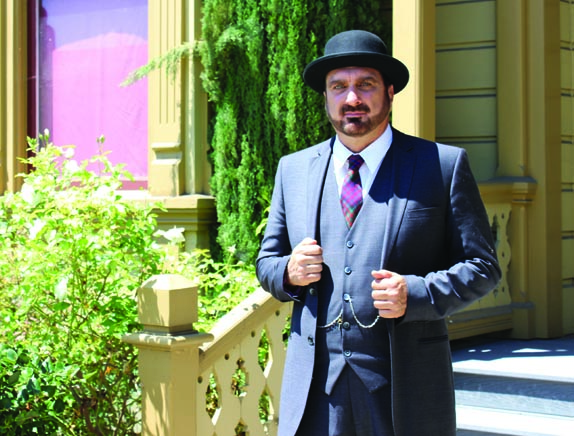 The Alpine Historical Society is hosting a Father's Day potluck and presentation at the Alpine Woman's Club June 16 with stories and anecdotes from James Train, who will portray "The Man from 1926."
"This is a Father's Day presentation for the men in your life," said Alpine Historical Society's archivist, Carol Morrison.
Dads will be able to see a Model-T car, 1920s period clothing, and historical relics like a crank gramophone.
"There will be tie-ins to Father's Day," Train said.
He will recreate that time period not only using 1920's vocabulary, but also demonstrating the cultural mindset of that era.
Train said he uses words like "phonus balonas," a phrase similar to the word nonsense or phony baloney, and other phrases particular to the 1920s.
"They tried to make it sound like Latin with Latin roots," he said of the codified Latin used in phonus balonas.
"The character I play is from Oak Park, Ohio. Oak Park, Ohio is a friendly little place that has not changed," said Train. "I'll wear a 2-piece suit and a hat — probably a boater."
Train attributes part of his knowledge of that time period from listening to elderly customers of his.
"I moved lawns for older people," he said of his youthful activities. "They would tell me stories about their youth in the 1920s."
Train will also recount a different cultural mindset.
"Your life revolved around your church, your small town, or neighborhood," he said. "You identified with that place. They gossiped too much, but they also helped."
"I was fascinated with the 1920s," he said, explaining why he studied that decade, which led to living-history speaking engagements.
Reservations are requested and can be made by calling (619) 885-8063 or via email at info@alphinehistory.org. Bring a potluck dish if you are participating in the luncheon. The event is free, but donations are accepted. Seating is limited. Al¬pine Woman's Club is located at 2156 Alpine boulevard.