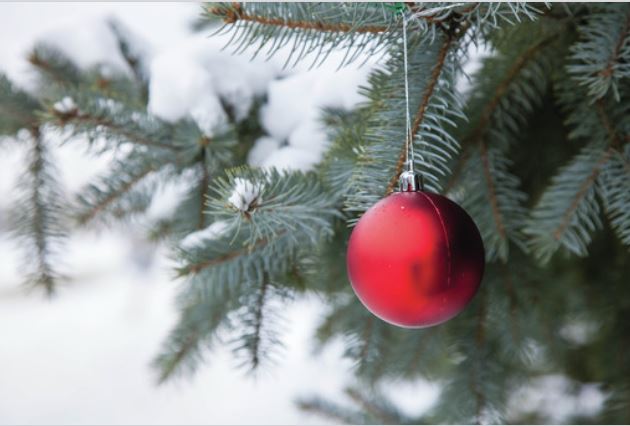 April Chillura, who launched the Helping Hands monthly food distribution program for homeless individuals last Thanksgiving, came up with a new plan for the holidays this year. Chilura and her daughter Crystal Davis, along with Junktion 101 store owner Alexis Cazimero and a small but steady group of volunteers created the Alpine Angels Christmas project to gather presents for struggling families this year.
The group posted their idea on the Helping Hands site, where they typically coordinate the monthly food outreach program, and asked people to nominate families who might be in need of "a little extra help" for the holidays this year.
They trimmed a tree in Cazimero's store with 'wish-list' tags, using the store as a central hub to gather donated presents and re-distribute them to 13 local families in need. With several local vendors housed under one roof, shoppers were also supporting small, local business owners with the extra purchases they made at the store.
"Junktion 101 really is a community store, it's a co-operative. April and I have done other things together like feeding homeless families and when she said 'I want to put up a tree and get things for families,' that's exactly what we did," Cazimero said.
Each tag on the tree included practical items that could easily be purchased there in the shop, "warm socks, jackets, easy things," Cazimero said, supporting local vendors while keeping the process simple for customers who were already in the store and might be inclined to fulfill a wish-list tag.
"Junktion 101 was a huge part of this but other businesses also got involved. Jay's Southern Cafe donated five $25 gift certificates, Alpine Taco shop donated four $10 gift certificates & $100 cash to help purchase items , Weslie Kennan from Head East donated facials to the moms," Chillura said.
They "promoted the heck out of it on social media" and consistently told in-store customers about the project, many of whom said they "feel blessed to be able to do it, especially when there's children involved," Cazimero said.
The group will "absolutely" run the program again next year, although Cazimero said she'd like to add a food component, possibly partnering with a local food bank to distribute dinners.