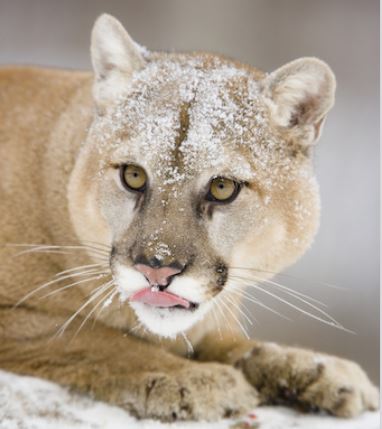 A necropsy has determined that numerous farm animals found dead in Alpine on Feb. 19 were likely killed by a mountain lion and not by a person, the sheriff's department said Friday.
Deputies were called from the Alpine sheriff's substation on Feb. 19 by a rancher who dis­covered 10 farm animals were slain in a pen on the property in the 400 block of Peutz Valley Road.
The sheriff's department informed the public in a press release about an animal cruelty investigation that was to deter­mine how lambs, goats, and a ram were killed. A $1,000 reward was offered by Crime Stoppers.
A county veterinarian who performed necropsies deter­mined they were likely killed by a mountain lion or some other large predator animal, said Sher­iff's Lt. Anthony O'Boyle.
There were other animals in another area on the ranch that were not harmed.
There have been no mountain lion sightings in the area, but the sheriff's department urged resi­dents to be aware of their sur­roundings out of an abundance of caution.
People with pets should make sure they remain indoors, espe­cially at night. If you own live­stock, make sure the pens are secure.