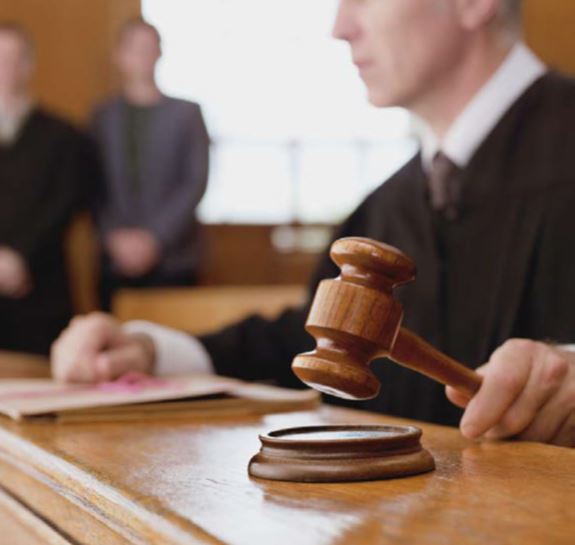 A judge dismissed a murder charge March 16 against Daniel Christopher Allen in the shoot­ing death of James Owens near Alpine on grounds of insufficient evidence.
District Attorney communica­tions director Steve Walker said March 17 the DA's office is re­viewing the decision over wheth­er to re-file the charge against Allen, 50, in the Nov. 21, 2020, shooting of Owens, 31.
El Cajon Superior Court Judge John Thompson heard testimony from sheriff's detectives in Al­len's preliminary hearing before dismissing the case.
Allen had been in jail since the shooting, but was released after the ruling. Allen is free on $10,000 bond involving an unre­lated burglary case.
A prosecutor can re-file a mur­der charge only once after a judge dismisses it.
Detectives told the judge about their interviews with witnesses who claimed they heard Owens yelling threats and that he at­tempted to run Allen down with his motorcycle. They were de­scribed as friends in the hearing.
The 10:30 p.m. shooting took place in the 6000 block of Stallion Oaks Road which is southeast of Dehesa Road and northeast of the Sycuan Casino. Allen lived nearby and Owens lived in a trail­er not far away.
Detective Robert Powers tes­tified he interviewed witnesses who said Owens talked of shoot­ing people and "burning down the mountain." Owens was an­gry at discovering that some dogs had defecated on his prop­erty, according to testimony.
Owens vandalized the car of the dogs' owner. Her windshield was broken, said Powers.
Allen told Owens to get out of the area after he vandalized Al­len's motorcycle, said Powers, according to witnesses he inter­viewed.
Owens swung a hammer at Al­len before the shooting, accord­ing to witnesses, said Powers.
Detective Jacob Wilson testi­fied that Owens was shot in the chest and the round punctured his lung. He was also shot in the back, he added.
The weapon used was a .22 caliber revolver, said Wilson.
An acquaintance of Owens' drove him about a mile and a half from the shooting site before the car was stopped by deputies. They found him suffering from gunshot wounds and is believed to have died in the car.