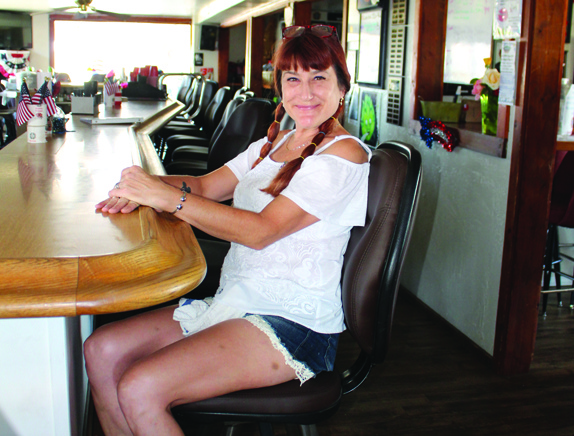 When members and guests of the Alpine Veterans of Foreign Wars walk in to the post, they are in for a summer surprise: a spread of new dining furniture that was donated by Sycuan Director of Construction Willie Tucker, Jr.
VFW Commander Jack Gauthier estimates the total value of the donated pieces to be at least $26,000.
VFW Chaplain Theo Bazdorf said that the old furniture, with its cracked, red pleather seats and worn legs was in need of replacement but that the newly donated furniture likely cost well more than anything than the post could have afforded to spend on new seating.
"Every response that I've heard from our members has been positive. They're solid," said bartender Christi Kurtz (pictured).