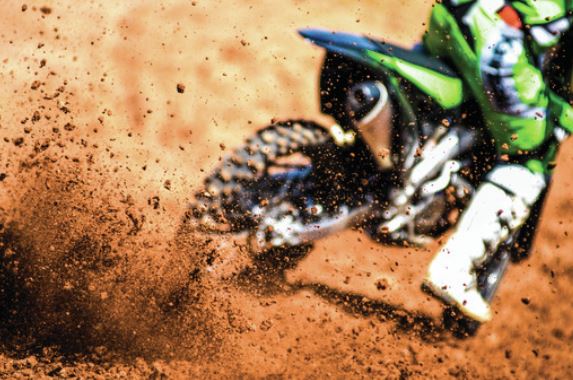 Alpine rider Dilan Schwartz had his first-ever top ten finish in an AMA Supercross race.
Schwartz finished ninth in the 250SX class race April 17 at Atlanta Motor Speedway. He took the checkered flag 1:00.456 after winner Nate Thrash­er of Tennessee. Schwartz was 8.722 seconds be­hind eighth-place finisher Mitchell Harrison of Murrieta.
In both qualifying sessions Schwartz had the 23rd-fastest time. His fast lap in the first qualify­ing session took 1:48.902, and in the second ses­sion he had a fast lap of 1:45.569.
The first nine finishers in each heat race au­tomatically advance to the main event while the other riders have a last chance qualifier whose top four finishers compete in the feature. Schwartz was 12th in the first heat race, finishing 29.59 sec­onds in back of winner Justin Cooper of Menifee.
Thrasher finished 11th in the second heat race and was also in the last chance qualifier. Thrasher won that race, but Schwartz took the checkered flag 9.094 seconds later than Thrasher and third place advanced Schwartz to the main event.
Schwartz had the 19th starting position for the main event. During the first lap three motorcycles made contact, and a medical stoppage flag was thrown. The race was restarted. At the end of the first lap Schwartz was seventh, and he was sixth when he completed the second lap.
He fell to 12th during the third lap and was 13th after completing his fourth and fifth laps. He moved back up to twelfth for the next two laps. He moved into tenth place during the eighth lap and had that position for the conclusion of the eighth through tenth laps. The race was 11 laps, and Schwartz gained one more position on the final lap.
Schwartz races a Suzuki RM-Z250.