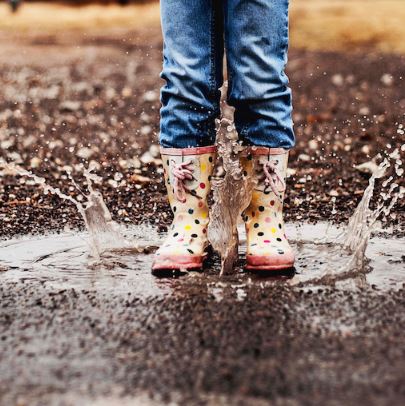 From the mouths of babes: "I'm go­ing to miss her hugs."
Thomas Lanier, age 5. did not men­tion schoolwork but said he is sorry to see Marlene Zeigler leave Alpine Country Day School for the hugs he will miss.
Incoming director Leanne Talada laughed and said she has big shoes to fill as Zeigler was known for giv­ing every child a hug each day on the way in to school. "Oh, I'm going to miss her lead­ership and watching how much she loves the kids. She's so hands on, which is what we love about her," Talada said.
Zeigler spent 38 years honing her expertise with children from preschool teacher to school direc­tor of the facility.
She has been teaching at Al­pine Country Day school since 1982, long enough to have seen former students complete their education and return to the school as teachers.
Fellow teacher Marianne Win­slow-Johnson said she loves how Zeigler wants each child to focus on the fun in life, an observation verified by five-year old Jameson Pratt.
"I'm going to miss treasure box and mud day," Jameson said.
His mother, Breanna Pratt said she is going to miss watching all the students walking into school and past her desk, stopping for a ready smile and warm hug before beginning the school day.
"Getting to know Miss Marlene at Alpine Country Day school has been wonderful. It's clear that she loves kids and has put her heart into working at the school. Ac­tivities, decorations for the kids— they always have an extra touch," Pratt said. Alpine resident and school parent Alexandra Young said the community is very lucky to have her.
"Marlene is such a warm per­son. She's like family to all of the kids," Young said.
Although Zeigler has already retired on paper, she has remained at the school as a volunteer in re­cent days.
Talada said it is typical of her: thinking ahead for how to keep the school running smoothly while the kids get used to a dif­ferent structure in leadership.
"She's just so good to the kids, this way it hasn't hit them all at once when the world is crazy enough as it is," Talada said.